TeleGeography's GlobalComms Database includes comprehensive coverage of the world's major telecoms markets.
But we also profile some of the smallest principalities, republics, and territories in the world.
This month we're going inside the tiny island markets of Reunion and Mayotte. These nations are looking at new connectivity opportunities following the introduction of 4G LTE technology in both markets in late 2016 and the imminent arrival of a new subsea system in Mayotte, slated for 2018.
Reunion: 4G LTE Battleground
The French overseas territory (departement d'outre-mer, DOM) of Reunion is the largest island in the Mascarene group in the Indian Ocean, located about 200km southwest of Mauritius and 650km east of Madagascar.
Reunion is home to three wireless network operators, the largest of which is SFR Reunion, a subsidiary of Altice Group. SFR competes with Orange Reunion (backed by French telecoms giant Orange Group) and Telco OI (trading under the Only and Free banners), which is currently controlled by Iliad Group of France and Axian Group, the parent of Madagascan telecoms operator Telma.
The recent introduction of 4G LTE technology is arguably the key battleground for Reunion's cellcos.
The recent introduction of 4G LTE technology is arguably the key battleground for Reunion's cellcos. French telecoms regulator Arcep awarded 3G and 4G spectrum licenses to Reunion's operators in November 2016. The established players wasted little time introducing their respective 4G networks. At launch (December 1, 2016), Orange covered 99 percent of Reunion with download speeds of 150Mbps, while SFR boasted maximum downlink of 300Mbps over LTE-Advanced infrastructure.
Orange launched LTE-A in the 800MHz/1800MHz bands later that month, with tri-band carrier aggregation following in early 2017. Iliad Group's preferred brand Free, meanwhile, was introduced to Reunion in July 2017, with the activation of Telco OI's new LTE network.
Mayotte: Growing Connectivity in the Indian Ocean
The archipelago of Mayotte, another DOM, is located in the northern Mozambique Channel in the Indian Ocean, roughly situated between northwestern Madagascar and northeastern Mozambique. The territory is geographically part of the Comoros Islands, but the people of Mayotte chose to remain politically a part of France in the 1974 referendum. As such, Mayotte has avoided the recent history of instability that has blighted the other Comoros Islands; since independence, Comoros has experienced around 20 coups.
Mayotte is set for the arrival of a third subsea system in 2018, the FLY-LION3 cable.
Mayotte—which is already connected to the World Wide Web by the LION2 (RFS: April 2012) and Avassa (RFS: November 2016) submarine cables—is set for the arrival of a third subsea system in 2018, the FLY-LION3 cable. In July 2017 a consortium including Orange, SFR Mayotte, and Comoros Cables signed a construction and maintenance agreement for the 400km cable, which will connect Mayotte to Grande Comore.
The new system–featuring capacity of 4Tbps–is scheduled to enter services in 2018.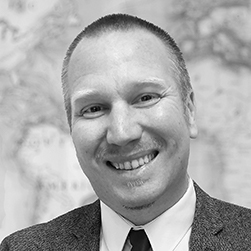 Tom Leins is a Senior Research Analyst for TeleGeography's GlobalComms Database. Based out of the company's UK office, he also contributes to the company's daily CommsUpdate newsletter, which includes his popular weekly MVNO Monday round-up. MVNO industry aside, Tom has developed a strong specialization in the U.S., Latin America, and the Caribbean, tracking mergers and acquisitions, spectrum auctions, regulatory developments, market opportunities, and growth trends.