Demand for international bandwidth is more than doubling every two years. To meet this demand, companies are investing in existing networks and in new infrastructure.
The lit capacity on major submarine cable routes continues to soar, keeping pace with demand. Between 2015 and 2019 lit capacity more than tripled on many routes. The pace of growth was the most rapid on the Trans-Atlantic route, where lit capacity increased over five-fold between 2015 and 2019.
Lit Submarine Cable Supply by Route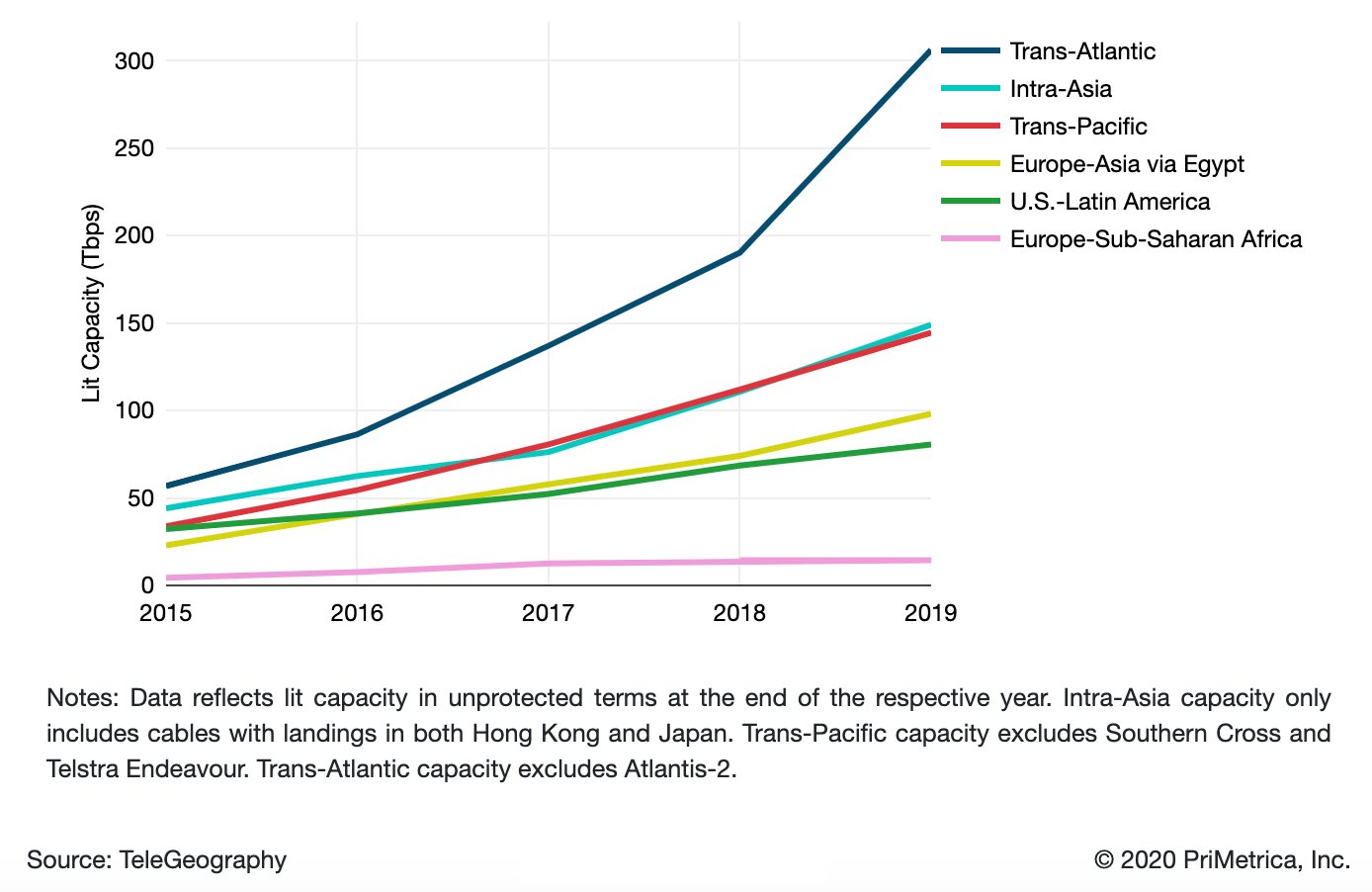 Aside from lighting new capacity, new systems are coming online across all routes. The year 2016 ushered in a period of significant global investment in the sector. Cables with a combined construction cost of $7.9 billion entered service between 2016 and 2018, and every major subsea route saw new cables deployed during this timeframe.
Investment is expected to continue across all global routes. Based on publicly announced planned cables, an additional $7.4 billion worth of new cables will be launched between 2020 and 2022. The trans-Pacific route will lead the way with $2 billion of new cable investment expected between 2020 and 2022.
Construction Cost of Submarine Cables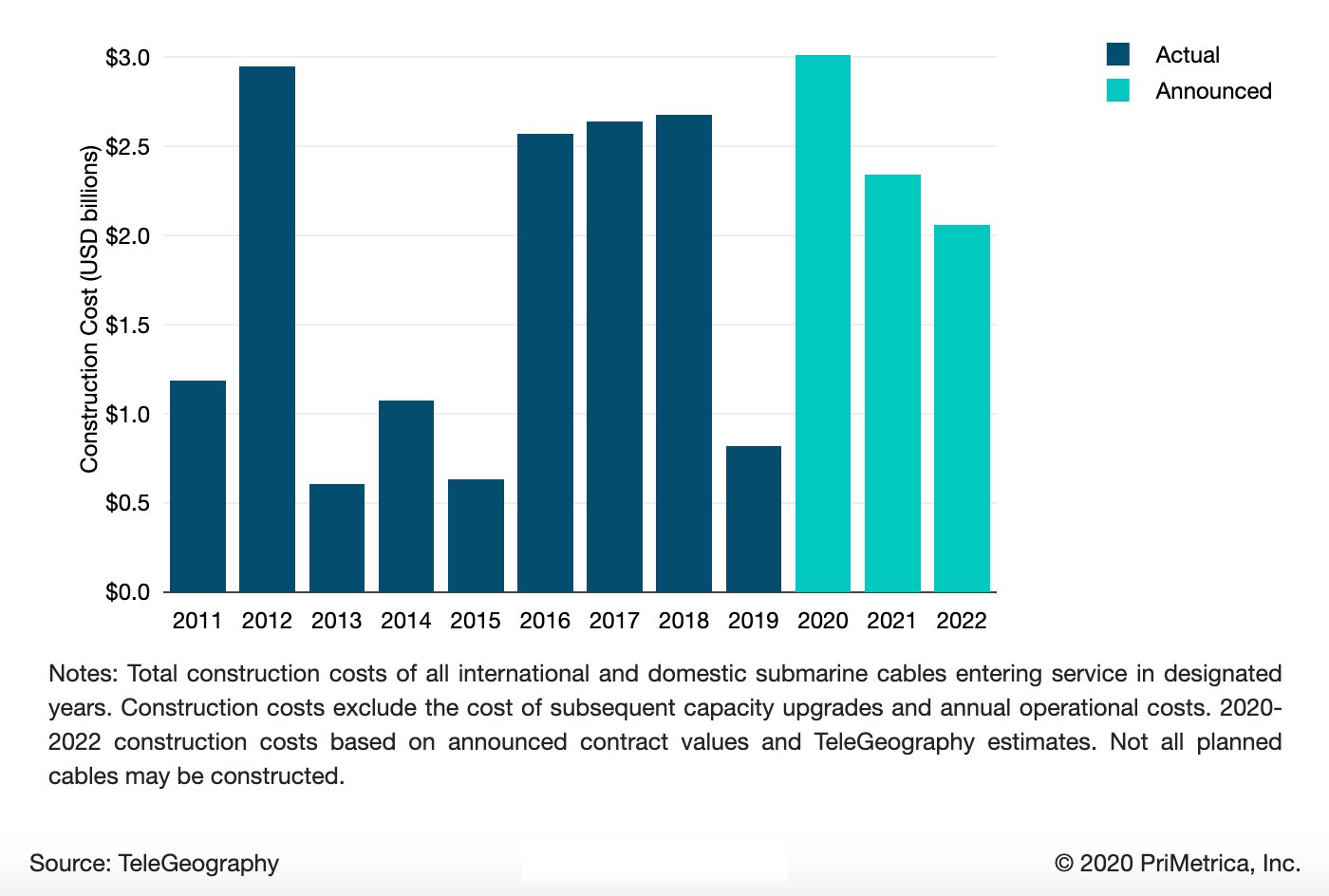 A word of caution, however. The subsea cable business is impacted by the COVID-19 pandemic, and this could delay the expected launch of upcoming projects.
In many cases, ship's crews have found it difficult to travel to and from work due to travel restrictions and quarantines. Travel restrictions also impact site visits for new cable landings. Supply chain disruptions are also possible, further delaying cable upgrades and the deployment of new cables. (More on that here.)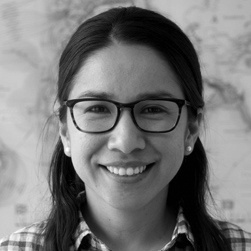 Anahí is a Senior Analyst at TeleGeography. As part of the infrastructure team, she heads the Global Internet Geography research service. Her regional focus is on Latin America and the Caribbean.