The Middle East had 370.5 million wireless subscribers at the end of June 2018, up from 367.4 million at the start of the year and 361.7 million at end-2016.
But growth rates have slowed dramatically in recent years, as more mature markets in the region near a saturation point.
More Subscribers, Slowed Year-Over-Year Growth
Middle East Wireless Market Growth, 2008-2018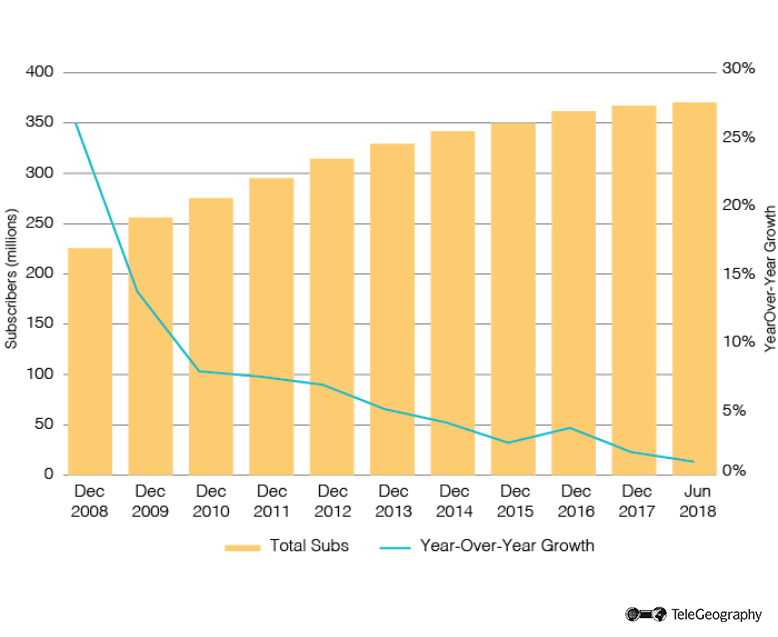 Iran Emerges as the Largest Market
Iran has the largest wireless market in the Middle East as far as subscribers go, with 89.3 million users at the end of June 2018. The country's largest cellco is state-backed Mobile Communication Company of Iran, which controls almost 60 percent of the market. MTN Irancell–part-owned by MTN Group of South Africa–is the second-largest operator, with around 38 percent of the overall user total.
Although Irancell is MTN Group's second largest overseas operation behind Nigeria, it has had concerns about repatriating profits from Iran in the face of U.S. economic sanctions against the country.
Turkish Growth
The second-largest wireless market in the Middle East is in Turkey, which was home to 75.9 million subscribers at the end of June 2018.
The country's biggest operator is Turkcell, which had 32.3 million customers at that date, ahead of Vodafone with 23.4 million and Avea with 20.2 million.
Turkey's cellular market is expected to continue growing for the foreseeable future. The country is looking at a steadily rising population and relatively low mobile penetration when compared to like economies worldwide.
Iran Wins Total Subscribers, UAE Soars Above in Penetration Rate
Middle East Wireless Market, June 2018
| | | |
| --- | --- | --- |
| | Total Subscribers | Penetration (pop) |
| Afghanistan | 27,351,256 | 76.5% |
| Bahrain | 2,135,000 | 139.6% |
| Cyprus | 1,687,000 | 142.4% |
| Iran | 89,305,000 | 109.1% |
| Iraq | 37,928,053 | 96.4% |
| Israel | 9,576,956 | 108.9% |
| Jordan | 8,145,000 | 83.1% |
| Kuwait | 7,547,032 | 169% |
| Lebanon | 4,540,000 | 100.2% |
| Oman | 6,661,495 | 140.8% |
| Palestinian Territory | 5,090,266 | 102.1% |
| Qatar | 4,297,403 | 156% |
| Saudi Arabia | 43,525,000 | 133.1% |
| Syria | 15,093,000 | 82.6% |
| Turkey | 75,855,000 | 93.3% |
| United Arab Emirates | 18,813,000 | 182.9% |
| Yemen | 12,978,000 | 42.7% |
High and Low Penetration Rates
The country with the highest wireless population penetration in the Middle East is the United Arab Emirates (UAE), with a rate of 183 percent as of mid-2018. This is about twice the regional average.
One reason behind the high rate is a large number of migrant and immigrant workers, who are believed to make up more than 80 percent of the population.
The rapid growth of cellular services has come despite the limited choice of providers facing consumers, with just two active cellcos: Etisalat and Du.
At the opposite end of the spectrum, the Yemeni mobile sector is underdeveloped, with a population penetration below 43 percent at mid-2018. Already a challenging market, the political unrest that followed the 2011 Arab Spring—culminating in the eruption of a new civil war in 2014—has effectively ended any hopes of growth for the time being. The customer total fell from 14.1 million as of June 2017 to below 13 million a year later.
5G Developments
A number of Middle East countries have been pushing toward an early introduction of 5G technology, despite the fact that end user terminals are not expected to hit the mass market until 2019. Both Etisalat and Du in the UAE have signaled their intent to launch 5G networks as soon as possible.
In Qatar, meanwhile, Ooredoo indicated in May this year that its 5G NR-based 3500MHz network was now live for home users, claiming a first-of-its-type in the world. Its smaller rival Vodafone Qatar is not expected to lag behind for long in technical terms, however, having announced in August that it had connected the first corporate customer to its own 5G network.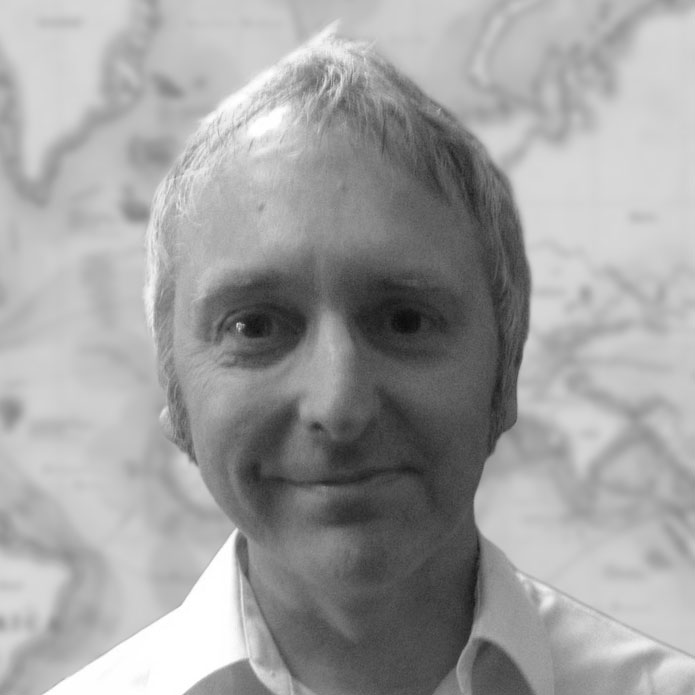 Pete Bell is a Research Analyst for TeleGeography's GlobalComms Database and also contributes to the daily CommsUpdate newsletter. He has a particular interest in wireless broadband and was responsible for TeleGeography's 4G Research Service until it was integrated into GlobalComms.