Over the past few years, mobile operators across several markets have seen declining service revenues and falling levels of average revenue per user (ARPU).
It's possible that mobile services are no longer the big moneymaker they were in the early 2000s. Here's why.
Europe Hit Hard
Europe has been particularly hard-hit over the past five years, with the drop in service revenues standing at more than 30% between 2010 and 2015 in some countries. The average value for the region fell 14.2% over that same period. The regional total, meanwhile, decreased from approximately USD205 billion in 2010 to around USD175 billion five years later.
Among the reasons behind these declines in Europe has been the implementation of measures to reduce mobile termination rates across the European Union, as well as a corresponding reduction in regional roaming charges.
Another contributing factor has been the decline in cellular voice revenues, which has not been fully offset by growing income from mobile data services.
Mobile Revenues and ARPU in Europe, 2010-2015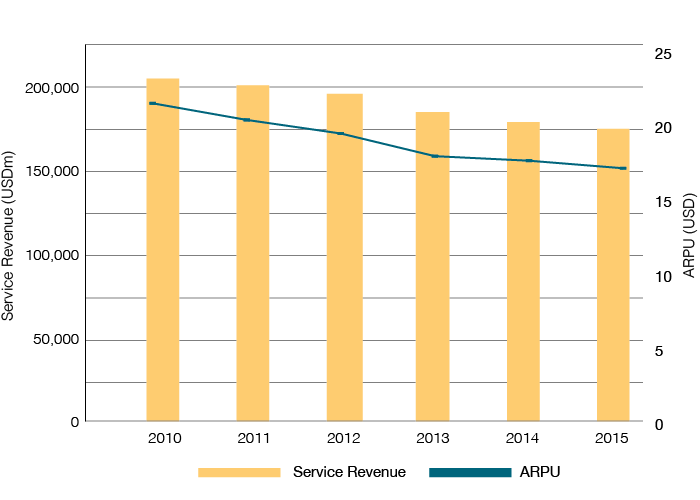 Southern European Struggles
Among the countries seeing especially sharp drops were the southern European markets of Spain, Greece, and Italy. The Spanish mobile sector saw service revenues slip 34% in five years and ARPU fall by more than 33%, while Greece had drops of 34% and 31%, and Italy witnessed declines of 33% and 29%.
The problems currently experienced by Europe as a whole have been exacerbated in these countries by weak economies, with the average citizen having less disposable income. This ultimately translates into lower spending on telecoms services.
Israeli Issues
Outside of Europe, a country experiencing sharp declines in both mobile service revenues and monthly ARPU is Israel.
Income from cellular services dropped 53% between 2010 and 2015 – from USD4.35 billion to USD2.06 billion – while ARPU fell from USD37 per month in 2010 to USD17 five years later.
This came despite a steady growth in subscribers. Regulator-enforced tariff adjustments and heightened price competition due to the launch of low-cost operators have been the main factors influencing this slowdown.
Mobile Revenues and ARPU in Israel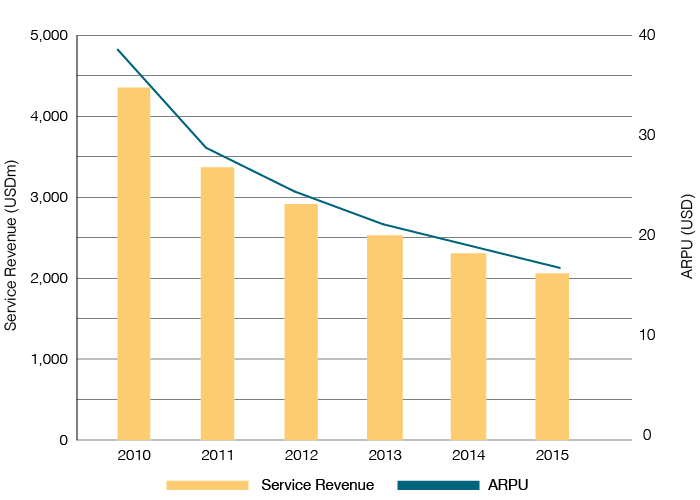 One bright spot for mobile operators is that the declines seem to be leveling off in many cases. In some countries – including Belgium, Sweden, Austria, and Romania – positive growth has returned, albeit at low levels.
Cellcos will no doubt be looking to 4G and future 5G services to continue to boost mobile data usage and counteract any lingering negative influences.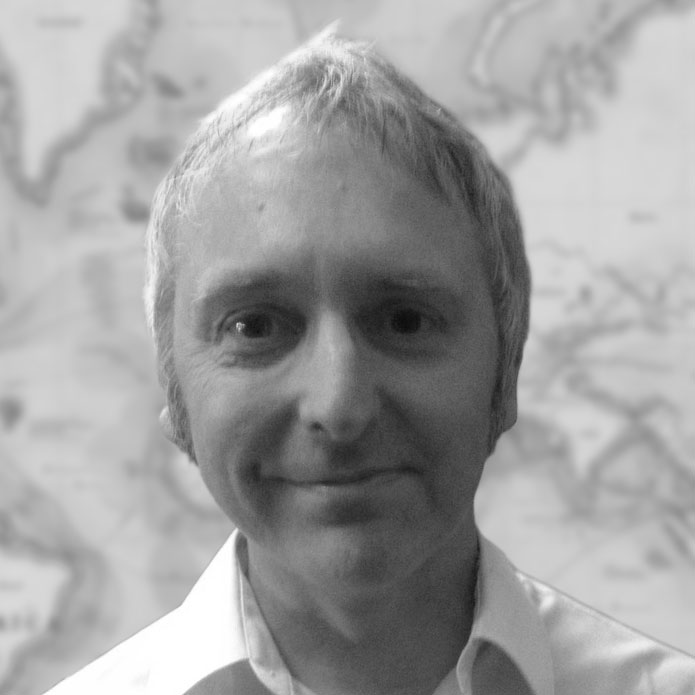 Pete Bell
Pete Bell is a Research Analyst for TeleGeography's GlobalComms Database and also contributes to the daily CommsUpdate newsletter. He has a particular interest in wireless broadband and was responsible for TeleGeography's 4G Research Service until it was integrated into GlobalComms.