This month saw the 15th annual MVNOs Europe event take place at the ILEC Conference Centre in London.
I was glad to be there and connect with representatives from some of the region's top virtual operators, network operators, vendors, and tech developers.
Some highlights from the conference stage:
The Naughty Boys of Roaming
Chris Tooley, CEO of UK-based MVNO giant Lycamobile Group, reiterated his objections to the European Commission's "Roam Like at Home" mandate, positioning his company as "the naughty boys of roaming" and referencing the company's "well-publicized spat with Ofcom."
Indeed–throwing down the gauntlet to the major MNOs in attendance–Tooley suggested that unless wholesale prices are adjusted to absorb European roaming, 90 percent of MVNO business models will become unsustainable.
The MNOs Strike Back!
The MNOs themselves remained upbeat about the competitive environment, with Nick Wooten, director of MVNOs at BT, dismissing suggestions that MVNO opportunities are shrinking. "We are having more conversations than ever with potential partners," said Wooten.
On the same panel, Steffen Oefner, Head of Mobile Wholesale Business Models at Deutsche Telekom, agreed, saying, "There is no fun for us seeing a partner fail."
Russia's MVNO Factory
An altogether different predicament was on the agenda when Arkadi Panitch, founder and CEO of Belgian mobile virtual network enabler Effortel, spoke of the challenges of launching MVNOs in Russia.
He described Effortel's ongoing cooperation with Tele2 Russia as an "MVNO factory" and said that, above all other factors, the truth is that Russia has 85 different regions and 11 time zones. This is the biggest obstacle to successfully launching an MVNO in the country, which is why MVNO launches are staggered one region at a time.
Indeed, he noted that launching one MVNO is like launching "85 different MVNOs" due to the different regional tariffs prevalent in Russia.
Going Global with Lycamobile
Roaming woes aside, fresh challenges are also on the cards for Lycamobile Group, with Tooley sharing news on the firm's expansion plans in a separate conference session.
Intriguingly, Lycamobile's list of 2019 target markets includes Mexico, India, Russia, Uganda, Cameroon, and Kenya. The African launches will be in spite of the limited success Lycamobile has experienced in that continent to date; the executive noted that the "ecosystem isn't right" for MVNOs to do business in Africa and you can "get a toe-hold," but it's hard to succeed.
Hot Topics
I was also thrilled to moderate two panels at the conference: What Does Customer Experience Really Mean for Telco Customers? and Quad Play Offerings are on the Rise.
The former included executives from giffgaff, Rami Levy, and Telefonica Global Roaming. We welcomed panelists' thoughts on how to leverage a successful brand. Our speakers detailed key moments in a customer journey and how to increase customer loyalty.
The latter was a discussion with executives from Rostelecom, Mega M, and SmartPlay Group. Here, we addressed market conditions, shifting strategies, and premium content availability, as well as companies' respective business models.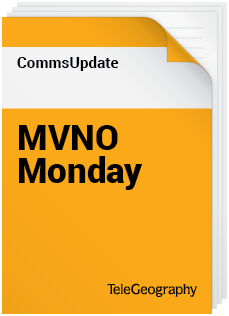 See You On
MVNO Monday
Get more MVNO news delivered to your inbox.
To keep up with the latest developments in the MVNO sector, subscribe to TeleGeography's free CommsUpdate daily digest, and access our acclaimed MVNO Monday round-up every week.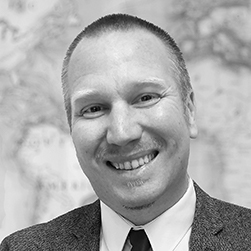 Tom Leins is a Senior Research Analyst for TeleGeography's GlobalComms Database. Based out of the company's UK office, he also contributes to the company's daily CommsUpdate newsletter, which includes his popular weekly MVNO Monday round-up. MVNO industry aside, Tom has developed a strong specialization in the U.S., Latin America, and the Caribbean, tracking mergers and acquisitions, spectrum auctions, regulatory developments, market opportunities, and growth trends.