The last 18 months have seen commercial launches from three major wireless newcomers: Rakuten Mobile in Japan, DITO Telecommunity in the Philippines, and WOM in Colombia.
The markets in question are very different, but each is ultra-competitive in nature.
This week we examine the respective progress made by the three newcomers and evaluate whether they're living up to the hype.
Rakuten Mobile
Market: Japan
Ownership: Rakuten Inc (100%)
Licensing Date: February 2018 (application)/April 2018 (approval)
Launch Date: April 2020
User Base: 4.42 million "mobile applications" (June 2021)
The License
On February 26, 2018, Japanese online and mobile commerce, content, and services company Rakuten Inc applied to the Ministry of Internal Affairs and Communications (MIC) for 4G-suitable 1.7GHz and 3.4GHz cellular frequencies. They were looking to launch as a mobile network operator (MNO) in 2019, offering tariff plans linked to its online shopping platform in a bid to attract customers.
Less than six weeks later, in April 2018, an MIC advisory panel gave the thumbs up to Rakuten's bid to become Japan's fourth MNO.
The Launch
Rakuten duly selected Nokia to build their new network. The related contract covered planning, management, deployment, and integration of its cloud-native core network technology.
But Rakuten wanted to leverage roaming agreements with the country's established operators while it rolled out a nationwide network. In a notable hiccup, Rakuten postponed its commercial launch from its scheduled October 2019 target until spring 2020, due to what it claimed were "infrastructure deployment delays."
Eventually, in April 2020, Rakuten launched a true commercial cellular service, throwing down the gauntlet with a low-cost plan that threatened to spark a price war in the market. The new player unveiled a single price plan costing JPY2,980 ($27.4) per month for unlimited voice calls and mobile data, which was available in urban areas where its own network was live.
The MNO's offer marked a dramatic saving on the roughly JPY7,000 per month charged by the old guard—NTT DOCOMO, KDDI (au), and SoftBank Corp—for similar high-volume data plans at the time.
Rakuten activated 5G services on September 30, 2020, with initial coverage of parts of Tokyo, Kanagawa, Saitama, Hokkaido, Osaka, and Hyogo.
Progress Report
In recent financial reports, Rakuten Inc was keen to highlight that its "accelerated buildout of 4G base station installations in the mobile segment is about five years ahead of schedule compared to the plan submitted to MIC."
It claims that it has achieved 90% 4G population coverage by end-June 2021.
Revenue for the mobile segment rose to JPY51.462 billion ($468.9 million) in the three-month period – an increase of 17.0% year-on-year – but segment losses reached JPY99.686 billion ($908.4 million).
In operational terms, Rakuten said that "new customer acquisition is progressing steadily."
President of Rakuten Mobile Yoshihisa Yamada said that total mobile "applications" hit 4.42 million by the end of June 2021, up from 3.51 million at the end of March.
While a subscriber figure was not disclosed, President of Rakuten Mobile Yoshihisa Yamada said that total mobile "applications" hit 4.42 million by the end of June 2021, up from 3.51 million at the end of March.
Rakuten Group CEO Hiroshi 'Mickey' Mikitani further explained that the cellco must control how many subscribers it activates until roaming fees begin to drop. He said these rates would drop in October 2021 and then again in March 2022.
Note: the number of applications does not equate to the number of subscribers just yet, as it does not necessarily marry with the number of people who have received a handset or phone number, or had their service activated.
DITO Telecommunity
Market: Philippines
Ownership: China Telecom Corporation (40%, the maximum permitted for foreign ownership of a Filipino telco); Udenna Corp (35%); and Chelsea Logistics Holdings (25%)
Licensing Date: November 2018
Launch Date: March 2021
User Base: 2 million (August 2021)
The License
Back in November 2018, DITO Telecommunity Corp—initially known as Mindanao Islamic Telephone Company, Mislatel—was selected by the Department of ICT (DICT) and the National Telecommunications Commission (NTC) to become the Philippines' third telecom player.
At the time, the DICT said that the company—a joint venture of China Telecom, Dennis Uy's Udenna Corp, and Chelsea Logistics Holdings—was the only bidder that had submitted the full and complete requirements to qualify.
The Launch
Despite heavyweight backers, DITO had a long route to market.
Indeed, the intervening years have seen the company deal with legal challenges, government scrutiny, and technical audits. The telco managed to launch commercial services in 15 locations in Visayas and Mindanao in March 2021.
As of August 2021, DITO's services had been extended to 192 cities/municipalities across Luzon, Visayas, and Mindanao. Going forward, the company is obliged to deliver coverage to 37% of the population within its first year of service, rising to 50% (year two), 70% (year three), and 84% (year five) over time.
Progress Report
Uptake has been swift. In August 2021, DITO announced: "In less than five months after our official launch, we have just reached 2 million subscribers, covering [close to] 200 cities nationwide."
As it looks to take the fight to established rivals Globe and PLDT, in May 2021 DITO selected Nokia to deploy 5G services on the Philippines' second-largest island, Mindanao.
WOM
Market: Colombia
Ownership: Novator Partners (100%)
Licensing Date: December 2019
Launch Date: April 2021
User Base: 1 million (August 2021)
The License
In December 2019, Partners Telecom Colombia successfully bid on 20MHz of spectrum in the 700MHz band and 20MHz in the 2500MHz band while representing Novator Partners—the Icelandic-owned, London-based backer of Chilean upstart operator WOM.
The 700MHz spectrum licenses include obligations to bring 4G connectivity to 3,658 rural locations across 32 departments of Colombia. This includes the San Andres archipelago.
All rural 4G networks must be operational in less than five years.
Post-auction, Partners asked for its bid on another 10MHz 2.5GHz block to be retracted after an administrative gaffe saw it accidentally enter a bid 10 times higher than the going rate.
The Ministry of Information Technologies and Communications ultimately charged Partners COP42 billion for withdrawing the bid; Partners took receipt of its 20MHz 2.5GHz license in May 2020.
In May 2020, Chris Bannister—the flamboyant former CEO of WOM in Chile—confirmed that he would be spearheading the group's business in Colombia.
The Launch
While rival operators Claro and Tigo dragged their heels in signing interconnection agreements with WOM, the newcomer successfully launched 2500MHz-based 4G services under the WOM Colombia brand in April 2021.
From launch, the cellco's 4G network was available in 120 municipalities; connectivity was available in a total of 765 municipalities via third-party roaming agreements. By end-2021 the company expects its 4G network to cover a total of 374 municipalities—or 79% of Colombians.
Within three years, the operator expects to achieve nationwide coverage via a total of 8,000 antennas.
Meanwhile, 674 rural communities (of a total of 3,658) received 700MHz connectivity from June.
Progress Report
In a key development, May 2021 saw WOM announce plans to stage a merger by absorption of its sister company, Avantel, which had been acquired by Novator in July 2020. WOM will assume all responsibilities to Avantel's creditors and prioritize the payment of its legacy debts. Bannister expects the merger process to conclude within four months (i.e. by September 2021).
In August 2021 Bannister revealed that WOM hit 1 million subscribers, several months ahead of schedule. Of that figure, he noted that 56% were pre-paid users and 44% post-paid.
In August 2021 Bannister revealed that WOM hit 1 million subscribers, several months ahead of schedule. Of that figure, he noted that 56% were pre-paid users and 44% post-paid.
With Avantel serving a further 1.3 million customers as of 1Q21, WOM is in line to double its user base when the merger concludes.
Look for next month's preview of the world's most anticipated future mobile launches, which will include the likes of DISH Network in the U.S., Safaricom Telecommunications Ethiopia, and Africell in Angola.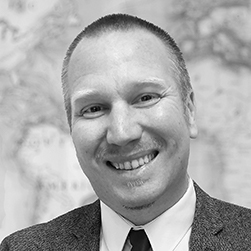 Tom Leins is a Senior Research Analyst for TeleGeography's GlobalComms Database. Based out of the company's UK office, he also contributes to the company's daily CommsUpdate newsletter, which includes his popular weekly MVNO Monday round-up. MVNO industry aside, Tom has developed a strong specialization in the U.S., Latin America, and the Caribbean, tracking mergers and acquisitions, spectrum auctions, regulatory developments, market opportunities, and growth trends.