U.K.-based Vodafone Group has agreed to leave the Hungarian telecom market after more than 20 years of competing in the country's mobile and fixed sectors.
On January 9, Antenna Hungaria, a subsidiary of Hungarian telecom and IT group 4iG, and the Hungarian government signed a purchase agreement for 100% of Vodafone Hungary.
After due diligence, the parties determined the enterprise value of the target company at HUF660 billion ($1.8 billion).
4iG will have a 51% indirect interest in Vodafone Hungary via Antenna, while the government will hold 49% through investment vehicle Corvinus International Investment.
The transaction was first announced back in August 2022, with a proposed sale price of HUF715 billion.
4iG and DIGI
4iG is already active in the Hungarian fixed broadband, mobile, and pay-TV markets via cable provider and mobile network operator DIGI, a wholly-owned subsidiary of Antenna.
Antenna acquired DIGI from Romania's Digi Communications in January 2022. 4iG has a 77% interest in Antenna, with the option to increase to a maximum of 80%.
In the mobile segment, DIGI operates 2G and 4G networks, but wasn't permitted to enter the March 2020 auction of 5G licenses. DIGI now has a route into the 5G market, however, with new sister company Vodafone among the successful bidders.
In the fixed broadband market, DIGI operates cable, fiber-to-the-home, and broadband fixed wireless access infrastructure.
According to Vodafone, its Hungarian business and DIGI have complementary suites of services, and the combination of the two will create a stronger competitor to the incumbent operator.
4iG chairman Gellert Jaszai stated, "The acquisition of Vodafone Hungary opens a new chapter in the Hungarian telecommunications market. It is the first info-communications group in almost thirty years that can operate as a Hungarian majority-owned convergent operator."
Jaszai then added: "The strategic cooperation between the Hungarian state and 4iG in this transaction will not only transform the market but also improve competitiveness and accelerate the digital transformation of the economy."
Vodafone Background
Vodafone Hungary launched a GSM-1800 network in 1999, later introducing 2100MHz 3G services in December 2005.
The firm won 800MHz, 900MHz, and 2600MHz spectrum in the government's September 2014 auction of 4G licenses, and a commercial launch followed two months later. Coverage was initially restricted to Budapest, but the operator now covers more than 98% of the country's population with its 4G signal.
Vodafone launched commercial 5G mobile services across downtown Budapest in October 2019. It now offers 5G coverage in more than 150 cities and towns.
Vodafone launched commercial 5G mobile services across downtown Budapest in October 2019. It now offers 5G coverage in more than 150 cities and towns.
In the fixed sector, Hungary's largest cable broadband operator, UPC, was taken over by Vodafone Group on July 31, 2019. This takeover was part of a strategy to integrate UPC's triple-play services with Vodafone Hungary's mobile operations, forming a stronger converged telecom competitor.
Beginning September 2019, subscribers taking one or more UPC cable internet/fixed voice/TV services alongside a Vodafone mobile package were given monthly discounts. They also received various other benefits like bonus mobile data, data-free usage of mobile TV, and unlimited on-net phone calls.
All UPC fixed broadband, cable TV, fixed voice, and mobile services have been marketed under the Vodafone brand since April 2020, and the UPC and Vodafone websites are now integrated.
Current Market Status
Hungary's mobile sector is home to four network operators, which served a total of 11.39 million subscriptions at the end of September 2022, according to TeleGeography's GlobalComms Database.
Hungary Mobile Market, September 2022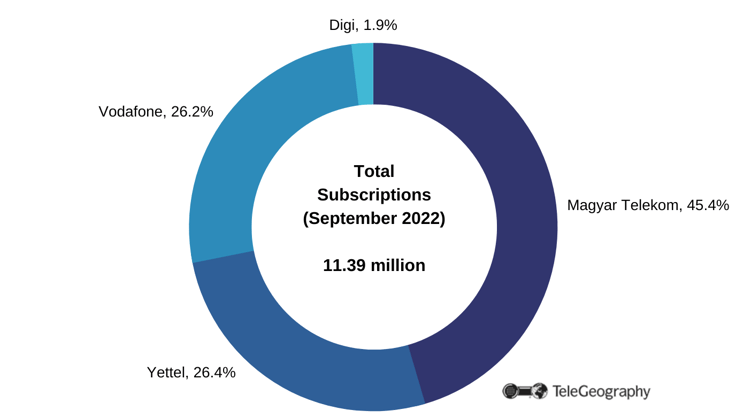 Magyar Telekom, controlled by Deutsche Telekom of Germany, has 45% of the market in subscription terms. Yettel (formerly Telenor Hungary) and Vodafone each have around 26% of subscriptions. DIGI accounts for the small remainder.
Hungary Fixed Broadband Market, September 2022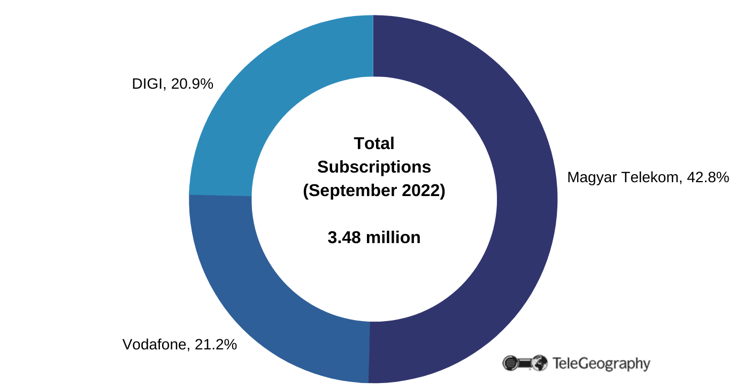 The fixed broadband market is also led by Magyar Telekom with a 43% share of retail subscriptions. Vodafone and DIGI each hold shares of around 21%. There were 3.48 million fixed broadband subscriptions at the end of September 2022.
Regulatory Green Light
On January 10, the Hungarian government declared the Vodafone takeover to be a transaction of strategic national interest, thereby exempting the deal from investigation by competition authorities.
The government said 4iG's acquisition of the Vodafone stake served the country's "security of telecoms services supply" and would therefore qualify as a deal of "national strategic significance."
The takeover is expected to be completed by the end of January 2023.
Vodafone Hungary, September 2022
| | |
| --- | --- |
| Mobile Subscriptions | 2,989,000 |
| Mobile Market Share | 26.2% |
| Fixed Broadband Subscriptions | 737,000 |
| Fixed Broadband Market Share | 21.2% |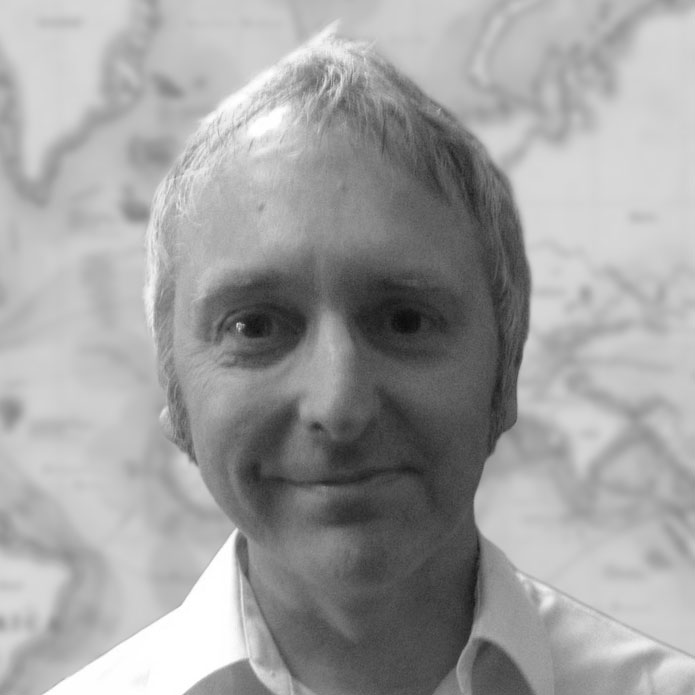 Pete Bell is a Research Analyst for TeleGeography's GlobalComms Database and also contributes to the daily CommsUpdate newsletter. He has a particular interest in wireless broadband and was responsible for TeleGeography's 4G Research Service until it was integrated into GlobalComms.