United Arab Emirates (UAE) telco e&—formerly known as Etisalat Group—is slowly but surely building a presence in Europe.
In early August, e& agreed to take a majority (50% plus one share) stake in PPF Telecom Group's Central and Eastern European businesses across four countries, including mobile network operations under the Yettel and O2 brands.
The transaction covers PPF's operations in Bulgaria, Serbia, Hungary (all Yettel), and Slovakia (O2) and is expected to close in or before the first quarter of 2024, subject to regulatory approvals.
As well as the upfront sale price of €2.15 billion ($2.36 billion), PPF will receive up to €350 million in earn-out payments if certain targets are met within three years.
The four PPF businesses served a combined 10.3 million mobile subscriptions as of mid-2023.
New European Assets
e& Acquisitions from PPF Group
Country

Operator

Market Position

Market
Share

Subscriptions

Bulgaria
Yettel
3/3
32%
2.8 M
Hungary
Yettel
3/4
26%
2.9 M
Serbia
Yettel
2/3
32%
2.7 M
Slovakia
O2
2/4
30%
1.9 M
Source: TeleGeography's GlobalComms Database

Hatem Dowidar, Group CEO of e&, commented: "By combining PPF Telecom's expertise with our own innovative capabilities, we are poised to establish a major telecommunications presence in central and eastern Europe. We aim to realize synergies, optimize procurement efficiencies, and enhance customer offerings, establishing our position as a leading global tech group."
Vodafone Stake
The UAE group already has a stake in a major European player.
In May 2022, e& spent $4.4 billion to acquire 2.766 billion shares in UK-based Vodafone Group, representing 9.8% of the latter's issued share capital. By April 2023—via a series of incremental moves over the previous few months—it raised its stake to 14.6%.
At the time of the initial share purchase, e& said it made the investment in Vodafone Group "to gain significant exposure to a world leader in connectivity and digital services."
In May 2023, Vodafone Group and e& strengthened their partnership further, unveiling what they say is "a strategic relationship that brings the two operators closer together in certain aspects of their businesses."
The agreement will see the two firms jointly offering cross-border digital services to multinational and public sector customers in the Enterprise sector, while also working together in the Carrier, Wholesale, and Roaming segment.
It was reported in early August 2023 that e& was looking to increase its interest in Vodafone to up to 20%, although it says it has no plans to make a full takeover bid for the UK firm.
e& Background
e& is 60%-owned by the Emirates Investment Authority (EIA), itself owned by the UAE federal government. The remainder is in free float.
TeleGeography's GlobalComms Database notes that e& was formed under the Etisalat name in 1976, as an amalgamation of the public telecom companies of the seven emir territories that make up the UAE.
After losing its domestic monopoly in 2007, the telco went on to expand its presence abroad, building an international footprint via Etisalat Group in order to offset stagnating domestic revenues.
e&'s consolidated business now incorporates direct and indirect subsidiaries in 17 markets across the Middle East, Africa, and Asia, covering a combined population of around 500 million.
e&'s consolidated business now incorporates direct and indirect subsidiaries in 17 markets across the Middle East, Africa, and Asia, covering a combined population of around 500 million.
Growing Profits
e& Group Financials
| | | | | | | |
| --- | --- | --- | --- | --- | --- | --- |
| | 2017 | 2018 | 2019 | 2020 | 2021 | 2022 |
| Total Revenue ($M) | 14,068 | 14,265 | 14,210 | 14,080 | 14,525 | 14,277 |
| EBITDA ($M) | 7,073 | 7,023 | 7,180 | 7,200 | 7,276 | 7,265 |
| Operating Profit ($M) | 4,752 | 5,011 | 4,799 | 5,067 | 4,994 | 5,098 |
| Net Profit ($M) | 2,299 | 2,346 | 2,367 | 2,458 | 2,537 | 2,725 |
| Aggregate Subs (M) | 142 | 141 | 149 | 154 | 159 | 163 |
Source: TeleGeography's GlobalComms Database

Outside of the UAE, the firm's Middle Eastern operations include a 28% stake in Saudi cellco Mobily (Etihad Etisalat) and a 66.4% share of Egypt's Etisalat Misr.
The "Asia Cluster" comprises a wholly-owned operation in Afghanistan, as well as a 23.4% stake in Pakistan Telecommunication Company Limited (PTCL)—which owns mobile unit Pakistan Telecommunication Mobile (Ufone)—plus a minority stake in Sri Lankan cellco Hutchison Telecommunications Lanka (Hutch Lanka).
In May 2014, e& completed the acquisition of an indirect stake in Maroc Telecom, which brought with it operations in Morocco, Mali, Mauritania, Gabon, and Burkina Faso.
That same month, e& announced an intra-group sale of its wholly-owned subsidiary Atlantique Telecom (AT) to Maroc Telecom, covering telco businesses in six West African countries. e& bought a 50% interest in AT back in 2005, increasing its stake to 100% by early 2010.
At the end of June 2023, e& claimed an aggregate consolidated subscription base of 165 million, up 3% year-on-year, with growth reported in most of its key markets.
The group reported consolidated revenues of AED52.4 billion ($14.3 billion) in full-year 2022, down 2% year-on-year. EBITDA also dropped 2% to AED26.2 billion, while net profit was up 7% at AED10.0 billion.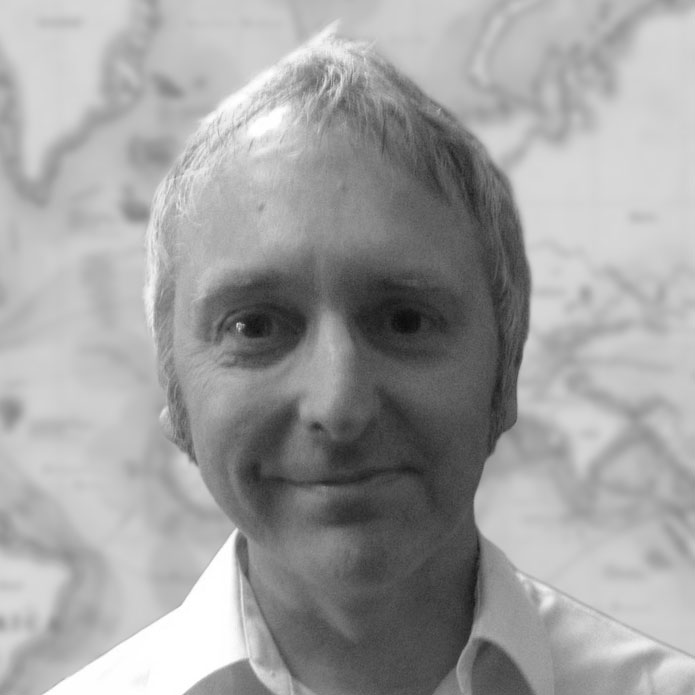 Pete Bell is a Research Analyst for TeleGeography's GlobalComms Database and also contributes to the daily CommsUpdate newsletter. He has a particular interest in wireless broadband and was responsible for TeleGeography's 4G Research Service until it was integrated into GlobalComms.