Situated in the northeast Caribbean Sea, Puerto Rico and the U.S. Virgin Islands were hit hard by back-to-back hurricanes Irma and Maria in September 2017.
Alongside the unfolding humanitarian crisis and widespread lack of electricity, the islands' telecom infrastructure also came under renewed scrutiny. In the immediate aftermath of the natural disaster the Federal Communications Commission (FCC) reported that 92.5 percent of all Puerto Rican cell sites were offline, equivalent to 2,470 of the island's 2,671 mobile towers. Additionally, 61.3 percent of cell sites in the U.S. Virgin Islands were rendered out of service.
Today we look at the restoration efforts and areas for optimism.
Puerto Rico: Hyper Connectivity Awaits
Prior to the arrival of the devastating Category 5 hurricane, Puerto Rico boasted some of the most advanced mobile networks in Latin America and the Caribbean. America Movil-backed Claro signed a contract with Samsung Electronics in July 2017 to develop a series of pioneering 4.5G "hyper-connectivity" projects in Mexico and Puerto Rico. The cellco previously rolled out a large-scale LTE-Advanced network in Puerto Rico in 2016-2017.
Interestingly, during the aftermath of the storm, news agencies reported that Claro's network proved more resilient than those of its U.S.-backed rivals, AT&T, Sprint, and T-Mobile.
Spectrum Splurge
As the recovery effort continues, T-Mobile U.S. has successfully lobbied the FCC to move up the date that it can use frequencies acquired in 2017's 600MHz Broadcast Television Spectrum Incentive Auction to August 1, 2018. The cellco acquired substantial spectrum holdings in Puerto Rico–seven 2x5MHz blocks–as part of its $8 billion spectrum haul in 2017. And it's still looking to deploy brand new 600MHz LTE networks.
Also of note is the ongoing Puerto Rican merger between Sprint and Open Mobile. The tie-up, which was announced in February 2017, has yet to conclude. It will arguably leave the market's two smallest players better equipped for the future as they seek to rebuild and strengthen their legacy networks.
At the end of January 2018, 6.3 percent of Puerto Rico's cell sites were still out of service. The FCC identified the most affected areas as Vieques, Naguabo, Culebra, Maunabo, Comerio, Utuado, and San Lorenzo.
U.S. Virgin Islands: Viya Takes on the Big Boys
As witnessed in other parts of the Caribbean, the necessity to rebuild wireless infrastructure post-Hurricane Maria has hastened the abandonment of legacy platforms, and the deployment of new 4G LTE infrastructure. Nowhere was this more evident than with Virgin Islands-based Viya, the full-service telecom provider formed in April 2017 following the $145 million merger of Innovative Telephone and Choice Wireless.
The local firms had long trailed in the wake of U.S. giants AT&T Mobility and Sprint, both of which switched on LTE networks in 2013. Indeed, Viya launched brand new 4G networks on Saint Thomas and Saint Croix in November 2017 before extending the infrastructure to Saint John in January 2018.
At the end of January 2018, the FCC reported that 16.2 percent of cell sites in the U.S. Virgin Islands remained out of service.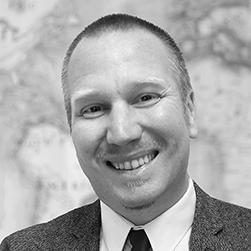 Tom Leins is a Senior Research Analyst for TeleGeography's GlobalComms Database. Based out of the company's UK office, he also contributes to the company's daily CommsUpdate newsletter, which includes his popular weekly MVNO Monday round-up. MVNO industry aside, Tom has developed a strong specialization in the U.S., Latin America, and the Caribbean, tracking mergers and acquisitions, spectrum auctions, regulatory developments, market opportunities, and growth trends.