Quick check-in: who is going to Telecoms World Asia 2019?
We are. TeleGeography's Clara Chua will be in Bangkok for the March 25-27 event. To get the inside scoop on our latest telecom research, connect with Clara ahead of the event to find a time to catch up.
There will be plenty to talk about at Telecoms World Asia.
The agenda covers network virtualization, wholesale happenings, the internet of things, new partnerships, and, naturally, all things 5G. (If you want to chat about 5G in Asia, we recommend catching up with this GlobalComms-inspired rundown of recent Eastern Asian auction news.)
It sounds like there are over 800 attendees, 120 speaker, and 40 sponsors signed up for this year's festivities. Hope to see you there.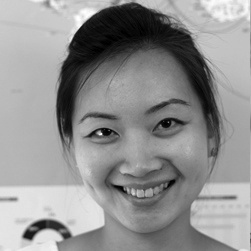 Clara Chua
Clara is TeleGeography's Asia-Pacific Business Development Manager. She is well connected in the telecommunications industry and works with services providers large and small to deliver international infrastructure, traffic, and pricing data needed to make strategic business decisions. You can reach her at cchua@telegeography.com.