Spanish alternative telecom operator Grupo MASMOVIL is poised to acquire a strategic stake in Portuguese cableco Nowo and sister company Onitelecom (ONI).
Today, we chart Grupo MASMOVIL's progression from regional B2B minnow to cross-border Iberian deal-maker.
B2B Beginnings
Grupo MASMOVIL has its roots in data provider Ibercom, which was founded in 1996. In March 2014, the company agreed to merge with domestic MVNO MasMovil, which had been operating in the virtual sector since 2008.
While the deal attracted scant attention outside of Spain, it offered a clear sign of things to come, with the newly enlarged operator going on to notch up a series of acquisitions within its favored B2B sector, agreeing takeovers for the likes of Quantum Telecom, Xtra Telecom, and Neo-Sky.
Fighting Fiber With Fiber
It wasn't long before the telco's B2C ambitions came to the fore, however. In August 2015—in a major boost to its expansion plans—MASMOVIL finalized a deal to acquire significant fiber-optic assets from Spanish broadband provider Jazztel. The latter had been ordered to divest by the European Commission as part of its takeover by larger rival Orange.
As per the agreement, MASMOVIL took ownership of an independent fiber-to-the-home network covering approximately 720,000 premises in 13 districts of the country's five largest cities.
As per the agreement, MASMOVIL took ownership of an independent fiber-to-the-home network covering approximately 720,000 premises in 13 districts of the country's five largest cities (Madrid, Barcelona, Valencia, Malaga, and Seville).
Mobile Mergers
Despite notching up takeovers for a handful of MVNOs between 2014 and 2017—including the likes of Happy Movil, Pepephone, and LlamaYA—MASMOVIL's most notable mobile deal came in 2016. It agreed to acquire a majority stake in Spain's smallest mobile network operator, Xfera Moviles (trading as Yoigo), in a deal worth EUR479 million.
While the telco remained reliant on national roaming agreements with larger rivals Orange and Movistar, its wireless ambitions were now underpinned by its very own network, comprising more than 5,000 cell sites.
Unwilling to rest on its laurels, MASMOVIL snapped up 5G spectrum licenses from Neutra Network Services and Eurona Wireless Telecom in 2018, before returning to its old MVNO stomping ground for the acquisitions of Lebara Spain and HiTS Mobile.
Portuguese Power Play
The latest in a long line of eye-opening transactions occurred in August 2019, when it was revealed that MASMOVIL was planning to enter neighboring Portugal via the acquisition of Nowo and ONI, from funds managed by U.S. private equity firm KKR.
Nowo, formerly known as Cabovisao, and ONI have changed hands numerous times over the last decade, as the Portuguese telecom landscape has shifted dramatically. Their growth prospects have been restricted as a result.
Can MASMOVIL succeed where previous owners Cogeco of Canada, Altice Group, and Apax France have failed? Watch this space!
Read Next
Can Red Compartida Disrupt the Mexican Mobile Market?. The market for MVNO services remains buoyant. Customers of resellers accounted for 4.6% of all mobile users worldwide at the end of 2018. Read more.
How Telefonica Hung Up on Central America. Mexico's open-access mobile network provider Red Compartida is approaching the 50% coverage milestone. Here's what you need to know.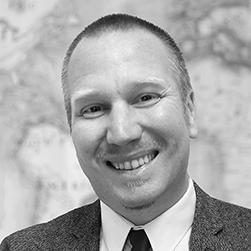 Tom Leins
Tom Leins is a Senior Research Analyst for TeleGeography's GlobalComms Database. Based out of the company's UK office, he also contributes to the company's daily CommsUpdate newsletter, which includes his popular weekly MVNO Monday round-up. MVNO industry aside, Tom has developed a strong specialization in the U.S., Latin America, and the Caribbean, tracking mergers and acquisitions, spectrum auctions, regulatory developments, market opportunities, and growth trends.