Spain-based telecom infrastructure firm Cellnex announced a series of deals to acquire mobile towers in three European countries.
The $3 billion (EUR2.7 billion) transaction will see Cellnex buying network equipment from Iliad in France and Italy, as well as Salt in Switzerland.
All three mobile operators are part of French billionaire Xavier Niel's telecom empire.
As for the fine print? The agreement covers 10,700 tower sites total: 5,700 in France, 2,200 in Italy, and 2,800 in Switzerland. Cellnex will also deploy up to 4,000 new sites between 2020 and 2027. The firm will acquire 70% of Iliad's tower subsidiary in France and 100% in Italy, plus 90% of Salt's network business in Switzerland.
Money Matters
Cellnex reported revenues of EUR898 million in 2018. That's up from EUR789 million the year before. Their EBITDA climbed from EUR355 million to EUR591 million during the same period.
Cellnex on the Rise
Cellnex Financial and Operating Results, 2013-2018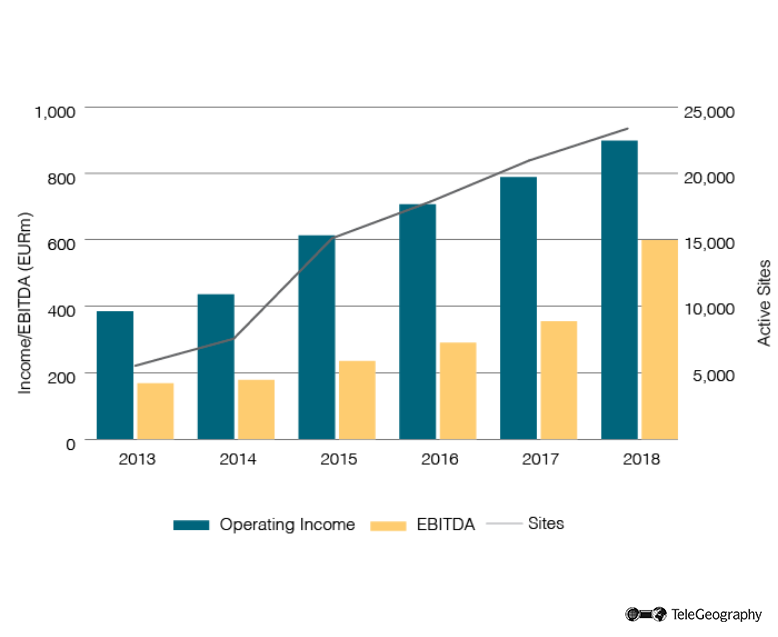 Cellnex is one of many companies that own and operate telecom infrastructure that is leased back to service providers. Some have been set up by the telcos themselves, while others are fully independent.
According to TowerXchange, there were 4.44 million towers in operation as of March 2019.
China Tower
The world's largest towerco is China Tower Corp, which was established in 2014 by the country's three cellcos. It now has a near monopoly on China's mobile infrastructure, claiming almost 1.97 million sites nationwide at the end of March 2019, accounting for 3.08 million tenancy agreements.
China Tower completed its initial public offer in August 2018 when its shares were listed in Hong Kong. The sale raised $6.9 billion. At the time, it was the largest IPO since 2016.
The towerco is now owned by China Mobile (27.9%), China Unicom (20.7%), China Telecom (20.5%), China Reform (4.4%), and the public (26.5%).
China Leads the Way
Some of the Main Towercos Worldwide
| | | | |
| --- | --- | --- | --- |
| Company | Focus | Active Markets | Sites (Mar-2019) |
| China Tower Corp | China | China | 1,967,500 |
| American Tower Corp | Global | US, Argentina, Brazil, Chile, Colombia, Costa Rica, France, Germany, Ghana, India, Kenya, Mexico, Nigeria, Paraguay, Peru, South Africa, Uganda | 171,000 |
| Indus Towers | India | India | 123,546 |
| Reliance Infratel | India | India | 45,000 |
| Cellnex Telecom | Europe | Italy, Netherlands, UK, France, Switzerland, Spain | 41,000 |
| Crown Castle | U.S. | U.S. | 40,000 |
| Bharti Infratel | India | India | 39,000 |
| SBA Communications | U.S., LatAm | Argentina, Brazil, Canada, Chile, Colombia, Costa Rica, Ecuador, El Salvador, Guatemala, Nicaragua, Panama, Peru, U.S. | 29,687 |
| edotco Group | Asia | Malaysia, Myanmar, Bangladesh, Cambodia, Sri Lanka, Pakistan | 29,500 |
| Deutsche Funkturm | Germany | Germany | 29,000 |
| GTL Infrastructure | India | India | 28,000 |
| IHS Towers | Africa | Cote d'Ivoire, Nigeria, Cameroon, Rwanda, Zambia | 24,000 |
| Protelindo (SMN) | Indonesia | Indonesia | 17,400 |
| Telxius | Europe, LatAm | Spain, Germany, Argentina, Brazil, Chile, Peru | 16,700 |
| Cornerstone (CTIL) | UK | UK | 16,500 |
| Telesites | Mexico | Mexico, Costa Rica | 16,247 |
| Vertical Bridge | U.S. | U.S. | 16,000 |
| RTRS | Russia | Russia | 16,000 |
| Tower Bersama Infrastructure | Indonesia | Indonesia | 15,091 |
American Tower Corp
The largest independent provider, not owned by cellcos, is American Tower Corporation in Boston. Founded in 1995, it claims to oversee a portfolio of 171,000 communications sites. This includes around 41,000 in the U.S. and a further 130,000 spread across 16 markets in the Americas, Africa, Asia, and Europe.
In India, American Tower is active through its local subsidiary ATC Telecom Infrastructure. In April 2019 it was reported that the U.S. firm had increased its stake in the venture to around 90%, paying Tata Teleservices $358 million (INR25 billion) for its remaining 13% interest.
ATC Telecom Infrastructure controls around 78,000 tower sites across India.
5G Opportunity
Towercos are set to benefit from the continuing explosion of growth in mobile data usage. The spread of 4G services and the imminent launch of 5G technology means the tower owners will be seeing even more activity in the coming years as operators look to densify their networks and deploy equipment in newly opened bands.
Read Next
TeleGeography's Guide to 5G Auctions: We're saving all of our 5G auction updates here. Check back for new 5G stories in the coming weeks. Keep up with 5G.
Wireless Services in Europe: Europe's wireless market has seen customer totals decline in recent years as operators place less emphasis on winning new users and more on earning from their existing subscribers. Learn more.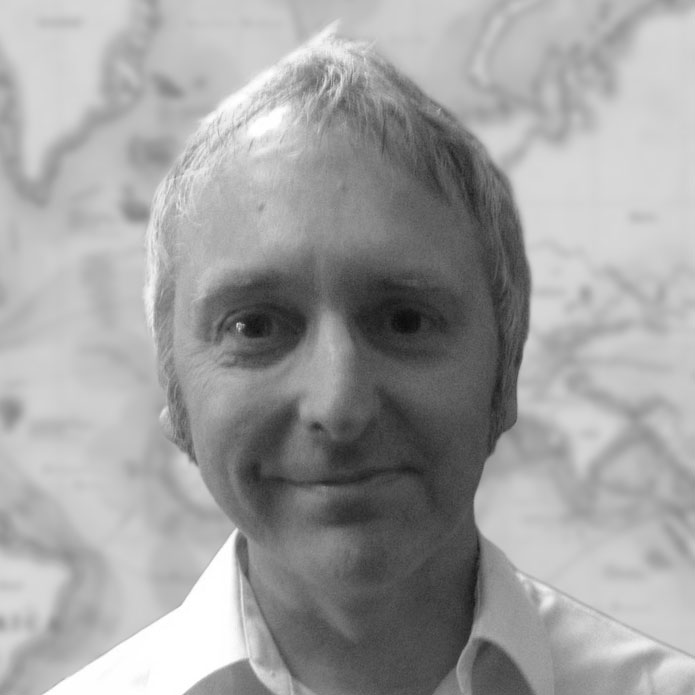 Pete Bell
Pete Bell is a Research Analyst for TeleGeography's GlobalComms Database and also contributes to the daily CommsUpdate newsletter. He has a particular interest in wireless broadband and was responsible for TeleGeography's 4G Research Service until it was integrated into GlobalComms.