There were several drivers behind BorgWarner's decision to adopt SD-WAN, but perhaps the most important was that they "needed multiple avenues to keep manufacturing sites up and running," according to Mark Williams, senior information technology manager for the company.
Williams shared insight into this decision making process in a presentation at this year's WAN Summit New York. His session offered a glimpse behind the curtain and into the mindset of networking professionals while providing updates on the networking story he shared with summit attendees years prior.
BorgWarner—a manufacturer of combustion vehicle technology with 66 locations in 17 countries—found that connectivity can be challenging. "We typically find a corn field in the middle of nowhere and build a factory," Williams explained. Telecom, he said, is "exponentially more difficult for us to monitor and maintain."
An important element of BorgWarner's SD-WAN migration was a move toward cloud services, including storage-as-a-service. The company also adopted virtual customer premises equipment (vCPE), which eliminated the need to ship and install hardware to overseas offices to provide firewall, router, and WAN optimization functionality.
Connectivity Choices
Like many companies, BorgWarner has been moving applications to the cloud.
The IT department now follows a "Cloud First" approach that requires decision makers to consider a move to the cloud before making any investment in a premises-based approach. Among the cloud applications that BorgWarner uses are Office 365, Microsoft Azure, SAP HANA, ServiceNow, OneDrive for Business, and others. The company also purchases storage as a service.
The company has not yet been willing to move critical manufacturing applications to the cloud, nor was it willing to move communications supporting its manufacturing operations to SD-WAN. Instead, mission-critical traffic travels over MPLS with failover to LTE or another connection.
An individual BorgWarner location can have any of four types of connectivity, including:
MPLS only
MPLS and hybrid WAN
MPLS, hybrid WAN, local broadband and LTE
LTE only
Locations with hybrid WAN now have a direct internet connection—something they didn't have previously, when all internet traffic was backhauled to one of four data centers.
That's an important change, considering that 60 percent of the traffic on BorgWarner's network is going to or coming from the internet.
Williams expects that percentage to rise to at least 70 percent.
BorgWarner has set the parameters for its hybrid WAN to prioritize applications such as electronic data processing over applications like Facebook and YouTube.
Williams has been particularly pleased with the use of storage-as-a-service. Previously, the company backed up stored data to the local grid and to a data center. Storage capacity needed frequent upgrades; justifying that investment was a responsibility that fell on the IT department.
Now, storage is an operational expense within the control of individual locations. When the traffic at an individual location rises, "we're not the ones asking for money," Williams observed. Instead, individual locations are responsible for managing their own consumption.
Virtual CPE and SIP
BorgWarner now uses software not only to define its WAN connectivity, but also to replace dedicated networking hardware at individual locations. The company purchases virtual network services from a key telecom service provider, AT&T.
"I can send this appliance to Brazil and once it's there we can spin up a router, firewall, or WAN optimization. We don't have to worry about a device getting lost in customs or taking two years to get there."
This approach lets Williams and his team turn up new locations more quickly, with key network functions delivered through a white box appliance.
"I can send this appliance to Brazil and once it's there we can spin up a router, firewall, or WAN optimization," explained Williams. "We don't have to worry about a device getting lost in customs or taking two years to get there."
Williams also likes the convenience of having a contract with a single provider for the various virtual network services. AT&T leverages partnerships with companies like Cisco and Juniper to offer a wide range of options.
Another important element of BorgWarner's network migration was the implementation of session initiation protocol (SIP) to replace traditional voice connectivity.
That move eliminated the need for premises-based PBX systems and the primary rate ISDN (PRI) services that typically supported them.
"As we implement SIP, we're ridding ourselves of analog PRI and copper," explained Williams. "There's some huge money there that you can grab ahold of. And a phone call will cost the same anywhere."
Lessons Learned
There are several important takeaways from Williams' talk about BorgWarner's network modernization.
A "Cloud First" strategy requires BorgWarner's IT department to consider a move to the cloud before replacing any premises-based software. But any enterprise that has critical manufacturing operations may not want to move applications supporting those operations to the cloud. Enterprises may also consider retaining traditional MPLS connectivity with failover to LTE or another technology to support such communications, even if other traffic moves to a hybrid WAN.
Storage as a service makes storage an operational—not a CAPEX—cost and puts responsibility for managing consumption on individual locations. This eliminates or minimizes the need for IT personnel to repeatedly request money for additional storage capacity.

Using virtual network services can eliminate the need for dedicated firewalls, WAN optimization equipment, and routers. Once generic hardware is in place at a distant location, IT no longer needs to be concerned with long shipment times or devices getting lost in customs. And if a service provider has the right partnerships, IT can use a single supplier for multiple types of virtual network services.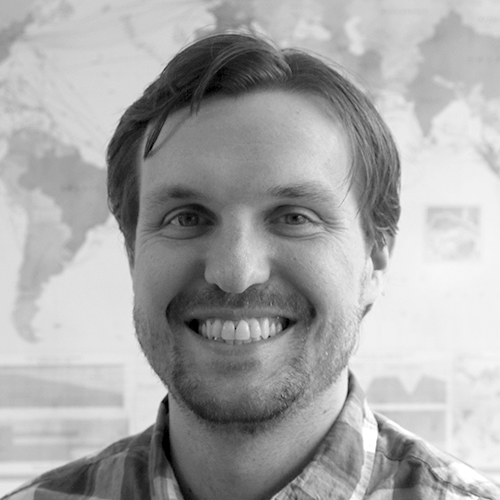 Michael Bisaha is a Senior Analyst and Manager of Data Science at TeleGeography. In addition to his work covering competitive market and pricing trends in the wholesale and enterprise telecom space, he heads the Data Science group responsible for data management, product development, design, forecast modeling, and custom analytics initiatives. He also manages a number of TeleGeography's research and client relationships and is a regular participant at leading industry conferences.