We like to keep our readers up to speed on virtual events and conversations that might be of interest. So mark your calendar for April 8 at 11 a.m. EDT/8 a.m. PDT, because we're teaming up with our friends at Netskope to host a discussion on the WAN evolution.
What are we planning to cover? We're glad you asked.
If you've been keeping up with our WAN research, you probably know that the traditional enterprise WAN is transforming. We're seeing increased interest in alternatives to MPLS and a rise in SD-WAN adoption. And the post-pandemic shift to remote work—combined with business-critical apps and data moving to the cloud—is only accelerating this transformation.
Customers are looking to move away from backhaul-based architectures to simplify their networks to gain efficiencies and cut costs.
In this webinar, experts from both TeleGeography and Netskope will discuss this evolution and related networking and security considerations. (And we wouldn't be too surprised if our latest Global Internet Map got a shout-out in the process!)
Here's what's on the agenda:
Global traffic trends related to the enterprise WAN and internet, including the impact of the cloud
Industry trends around MPLS WAN connectivity compared to direct internet access
Challenges of securing traffic and protecting data with the pivot to web, cloud, and SaaS
Avoiding the pitfalls of legacy approaches that sacrifice user experience and app performance
Insights and considerations for selecting a SASE-ready cloud security network for your business
Click below to save your spot and join us live.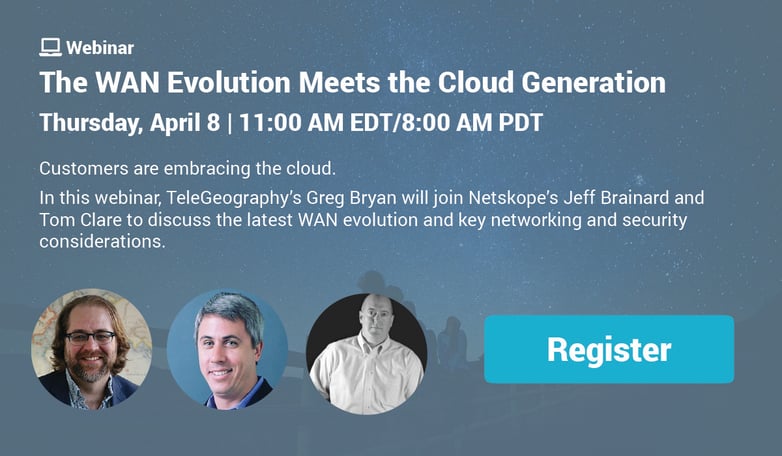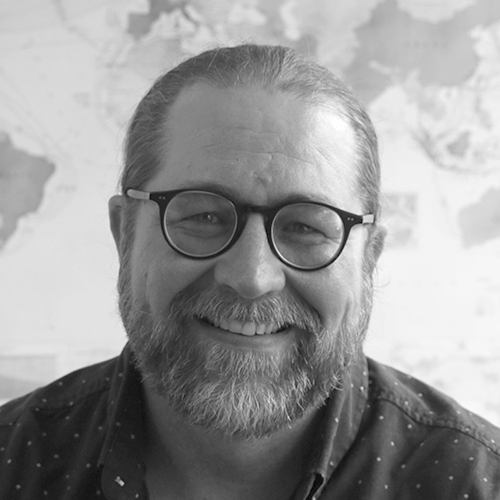 Greg is Senior Manager, Enterprise Research at TeleGeography. He's spent the last decade and a half at TeleGeography developing many of our pricing products and reports about enterprise networks. He is a frequent speaker at conferences about corporate wide area networks and enterprise telecom services. He also hosts the WAN Manager Podcast.