And just like that, our first WAN Summit Singapore is in the books.
We walk away from every WAN Summit with new ideas, stories, and energy. This time around was no exception.
But this time something truly unique happened to our ground team.
WAN Summit Singapore presented a special opportunity to explore the globe-trotting Big Bang Data Exhibition which was on display at the Marina Bay Sands, presented by the Singapore ArtScience Museum.
This innovative exhibit showcases a series of data visualisation artworks by artists, designers, journalists and innovators—including a submarine cable map created by TeleGeography. Titled Protectors of the Internet, TeleGeography's contribution catalogs the fiber-optic cables that traverse the bottom of the ocean floor and the handful of companies that install and maintain the global Internet undersea backbone.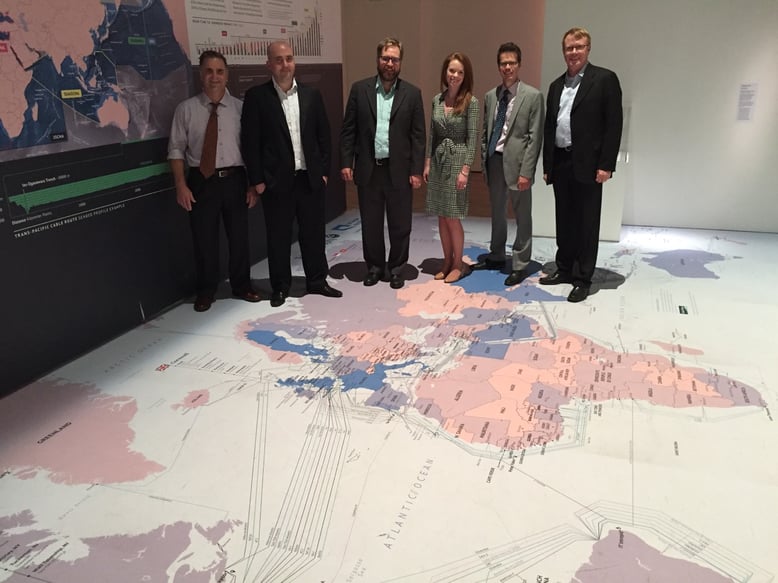 Our team strikes a pose with the TeleGeography cable map on display.
As our team comes down from the high of WAN Summit Singapore—and the thrill of seeing our work on display—we must give a huge thank you to the sponsors, attendees, presenters, vendors, and friends who made this event such a success.