Chinese equipment supplier ZTE Corporation has agreed to pay a $892.4 million fine after pleading guilty to breaking U.S. trade sanctions against Iran and North Korea.
The company must also adhere to a strict corporate monitoring and compliance program, and will incur an additional $300 million fine, should they violate the agreement.
This is the largest penalty ever issued by the U.S. government for such a violation.
U.S. Manufacturers
ZTE has owned up to buying components from U.S. manufacturers including Qualcomm and Intel. They then used these parts to build larger pieces of equipment, which were sold to operators in Iran between January 2010 and January 2016, thereby contravening export regulations.
The firm has also admitted to sending 283 shipments of devices to North Korea, again flouting a U.S. export ban that had been put in place for "security, encryption…and/or anti-terrorism reasons."
ZTE purchases $2.6 billion worth of components from U.S.-based suppliers annually.
Lies Exposed
The U.S. government says that, when confronted with the allegations, the equipment vendor lied to regulatory authorities and its own lawyers about the violations.
U.S. Attorney General Jeff Sessions said in a statement, "ZTE Corporation not only violated export controls that keep sensitive American technology out of the hands of hostile regimes like Iran's, they lied to federal investigators and even deceived their own counsel and internal investigators about their illegal acts."
Washington had initially threatened to ban ZTE devices from being sold in the U.S. ZTE is the country's fourth largest seller of handsets; the threat of a ban had a negative impact on the company's share price, leading ZTE to plead guilty to the charges to end the prolonged period of uncertainty.
Impact on Financials
Announcing its full-year 2016 financial results, ZTE said the fine had resulted in a net loss for the year of CNY2.36 billion (US$342 million), which is its first annual loss in four years. ZTE reported a profit of CNY3.21 billion in 2015.
Revenues for FY 2016 were fairly stable at CNY101 billion, following a sharp rise between 2014 and 2015.
ZTE Chairman and Chief Executive Zhao Xianming has since said that "ZTE acknowledges the mistakes it made, takes responsibility for them, and remains committed to positive change in the company."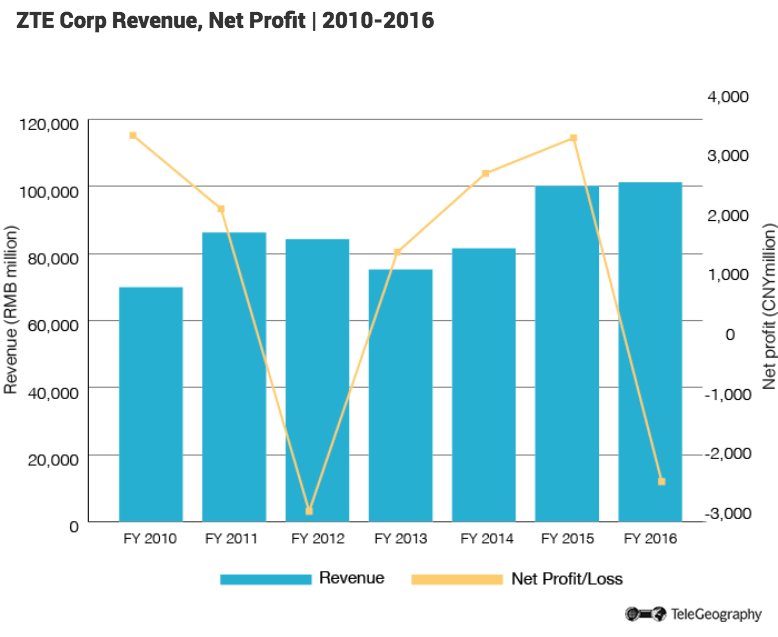 A further ZTE statement read: "The company has taken an overhaul of its organization and structure, business procedures and internal control, and has taken necessary measures to ensure…compliance with U.S. export control laws and performance of its obligations."
ZTE's fine will be split as follows: $430.5 million to the Department of Justice, $361.0 million to the Bureau of Industry and Security (BIS) within the Department of Commerce, and $100.9 million to the Office of Foreign Assets Control within the Department of Treasury. The additional $300 million payment to the BIS has been suspended until further notice.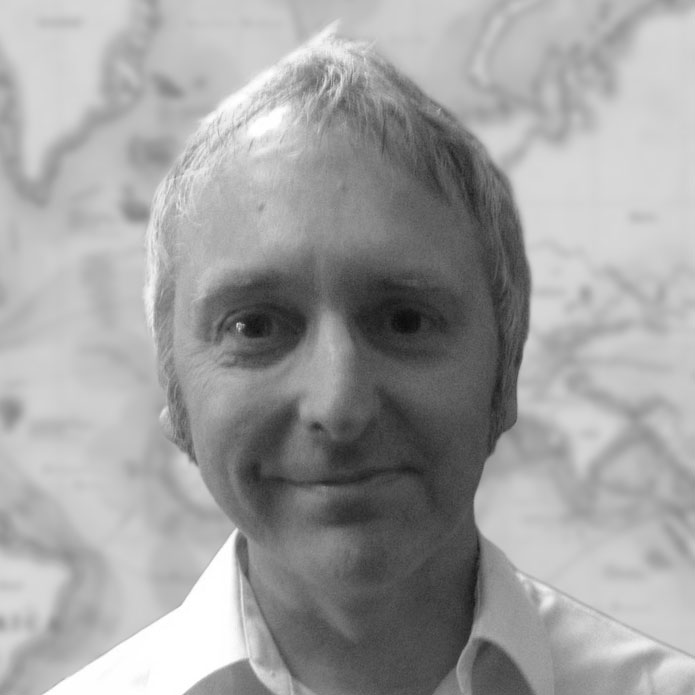 Pete Bell is a Research Analyst for TeleGeography's GlobalComms Database and also contributes to the daily CommsUpdate newsletter. He has a particular interest in wireless broadband and was responsible for TeleGeography's 4G Research Service until it was integrated into GlobalComms.