CommsUpdate is TeleGeography's free daily summary of the top global telecom stories. Born out of desk research for TeleGeography's GlobalComms Database Service, CommsUpdate is produced by TeleGeography's team based in the historic city of Exeter in Devon, England.
To celebrate the 15th anniversary of CommsUpdate, we've put together a list of weird and wonderful facts about your favorite telecom newsletter.
1. Our Juicy Debut Story Involved Orange Being Squeezed Out of Sweden
On December 20, 2002, the biggest telecom news story of the day was the decision by France Telecom to abandon the Swedish market, blaming market conditions and regulatory pressure stemming from its 3G licensing requirements.
The conditions were said to be among the most stringent in the world; operators were required to cover 99.98 percent of the Swedish population by the end of 2004.
2. CommsUpdate Started Life as "Communications Update"
CommsUpdate has its roots in the Communications Update newsletter distributed by CIT Publications, which was eventually taken over by PriMetrica and merged with TeleGeography to create the telecom research giant you now know.
Communications Update was launched on September 6, 1999, with a story about Liberty Media acquiring Cable Management, Ireland's second largest cable operator. Tracking mergers and acquisitions remain a key component of CommsUpdate to this day.
3. The TeleGeography Team Has Produced More Than 66,000 CommsUpdate Stories
With an amazing 66,000+ news stories now archived online, CommsUpdate ranks as one of the most extensive telecom news resources in the world. (In fact, CommsUpdate has been delivered to your inboxes on 98 percent of all working days since its inception!)
4. We Once Published 40 News Stories on One Day
Leaving no telecom stone unturned, the TeleGeography team prides itself on its thorough approach to news-gathering. This was never more evident on October 31, 2013, when the Exeter newshounds published a staggering 40 stories. From 4G spectrum auctions to quarterly financial results we had it all covered that day!
5. Round-ups Rule the Roost
With CommsUpdate bursting at the seams with red-hot telecom content, we decided to launch our first dedicated news round-up in November 2013 in the form of Cable Compendium guide to the week's submarine and terrestrial developments. This Friday round-up quickly became a firm industry favorite. Under the supervision of Research Analyst Mariela Chaneva, Cable Compendium has now notched up more than 200 weekly editions.
Next up was MVNO Monday, edited by yours truly, which launched in January 2015. This round-up has become a one-stop shop for MVNOs, solution providers, and industry observers.
Our third major round-up is Tom Shepherd's IoT Time, which has tracked key developments in the fast-growing M2M and internet of things sector since April 2017.
6. Indonesia is Our Most Sought-After News Destination
Although TeleGeography's CommsUpdate has covered breaking developments in more than 225 countries worldwide, readers are particularly drawn to our exhaustive coverage of the high-tech, ultra-competitive Asian telecom markets.
The most popular destination for readers is Indonesia, which is home to more than 420 million mobile subscribers and ranks as the third largest wireless market in the world behind only China and India, ahead of the U.S., Russia, and Brazil.
7. Our Most Popular Story is About Disrupting the Status Quo
The most popular CommsUpdate story to date was published on April 7, 2015, when we reported on the progress of Filipino conglomerate San Miguel Corp, which was poised to disrupt the long-standing PLDT-Globe Telecom duopoly by entering the mobile sector in 2016. The conglomerate changed tack, and opted to sell its lucrative spectrum holdings to its would-be rivals instead, in a $1.5 billion deal. However, all eyes are on the Philippines once again with China Telecom now in the running to enter the sector.
8. There Were Just Six Live 3G Networks when CommsUpdate Launched
And now there are well over 600—674 to be precise!
It's hard to believe, but back in December 2002 there were only six live 3G networks in operation, spanning markets as diverse as Japan, South Korea, Monaco, and the Isle of Man. We covered the introduction of 3G and 4G technologies on a global basis, and the CommsUpdate team is now wrestling with the challenge presented by the imminent arrival of 5G.
Although the technological standards defining 5G are in the process of being established, it has not prevented cellcos from all corners of the world from trialing technology, enlisting vendors and outlining launch dates.
9. April 2011: CommsUpdate Joins Twitter
Our first tweet dropped on April 28, 2011, announcing that Rogers Communications—Canada's largest mobile operator was poised to switch on its 4G network in Toronto, Montreal, Vancouver, and Ottawa.
We have now sent 31,700-plus tweets to more than 2,800 followers.
10. CommsUpdate is Actually Older Than Six Countries
Such is the longevity of our daily newsletter that its pre-dates the creation of six sovereign states, each of which has declared independence during our 15-year lifespan. The countries in question are namely: Serbia (June 2006), Montenegro (June 2006), Kosovo (February 2008), Sint Maarten (October 2010), Curacao (October 2010), and South Sudan (July 2011).
Inevitably, the redrawing of borders and the creation of new operating subsidiaries involves a lot of telecom upheaval.
Many thanks to all of our GlobalComms readers. We look forward to the next 15 years of our telecom journey.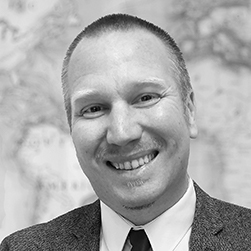 Tom Leins is a Senior Research Analyst for TeleGeography's GlobalComms Database. Based out of the company's UK office, he also contributes to the company's daily CommsUpdate newsletter, which includes his popular weekly MVNO Monday round-up. MVNO industry aside, Tom has developed a strong specialization in the U.S., Latin America, and the Caribbean, tracking mergers and acquisitions, spectrum auctions, regulatory developments, market opportunities, and growth trends.