A year is a long time in telecommunications–something that our CommsUpdate correspondents know all too well.
To celebrate the launch of our beautiful new CommsUpdate site, we're taking a closer look at the year's major global developments, including a few things that you might have missed along the way.
Keep scrolling to catch up on the biggest headlines from early 2019.
January 2019: America Movil
Agrees to Acquire

Telefonica Assets in Guatemala, El Salvador

2019 saw considerable M&A activity, not least in Latin America, which has proven to be a hotbed of deal-making.

Perhaps unsurprisingly, it was the Carlos Slim-backed Latin American power-player America Movil that struck the first notable deal of the year when it agreed to a takeover of Telefonica's Movistar units in Guatemala and El Salvador in January, for a combined $648 million.

While the Guatemalan deal closed with immediate effect, the Salvadoran aspect of the deal has endured a rougher ride from regulators and was only accepted for review after the third attempt in November 2019.
February 2019: Millicom Agrees to $1.65 billion Deal for Telefonica Assets in Nicaragua, Panama, and Costa Rica
Reports of Telefonica's exit from Central America had swirled since 2018, and it wasn't long before the Spanish group had lined up its next sale.
In February, Millicom International Cellular agreed to acquire Telefonica's Movistar businesses in Panama, Costa Rica, and Nicaragua for a combined enterprise value of $1.65 billion.
The EUR379 million Nicaraguan takeover closed in May 2019 and the EUR573 million Panama deal concluded in August 2019.
Going forward, the EUR503 million Costa Rican tie-up has been approved by local regulator Sutel and is anticipated to close before year-end.
March 2019: America Movil Strikes Deal for 100% of Nextel Brazil
The LatAm M&A trend continued into March, when America Movil struck again, this time entering into an agreement to acquire 100% of Nextel Brazil from its co-owners, NII Holdings (70%) and AI Brazil Holdings (30%). The completion of the acquisition—which is valued at $905 million—is subject to certain customary closing conditions.
Once complete, America Movil will seek to combine Nextel with its Claro Brasil unit and exploit the smaller company's spectrum resources in key cities such as Sao Paulo and Rio de Janeiro.
Meanwhile, NII's Board of Directors has also approved a plan to dissolve and wind up NII after the closing of the transaction. Nextel Brazil was the last remaining NII subsidiary, following the sales of its cellular businesses in Peru, Chile, Mexico, and Argentina between 2013 and 2016.
April 2019: Verizon Launches Mobile 5G in Chicago, Minneapolis
M&A aside, the introduction of 5G mobile technology has arguably been the key theme of 2019.
U.S. mobile giant Verizon Wireless switched on its "5G Ultra Wideband" network in select areas of Minneapolis and Chicago in April—a week ahead of schedule—as it sought to secure global bragging rights over South Korea's three mobile network operators. Verizon CEO Hans Vestberg claimed that the switch-on represented "the world's first commercial 5G mobile service with a 5G-enabled smartphone." The launch occurred a matter of hours before South Korea's three incumbent mobile operators activated their respective 5G mobile networks.
5G launches have followed at a rapid pace, and as of December 2019, commercial 5G networks had been launched in more than 20 markets around the world, with trials ongoing in dozens more.
5G launches have followed at a rapid pace, and as of December 2019, commercial 5G networks had been launched in more than 20 markets around the world, with trials ongoing in dozens more.
While Verizon may have drawn first blood against South Korea's early adopters, 5G handset uptake in the U.S. has paled in comparison to in South Korea. The Ministry of Science and ICT confirmed that the country had 3.5 million 5G subscribers as of September, of which SK Telecom accounted for 1.5 million, ahead of KT (1.1 million) and LG Uplus (875,025).
Tellingly, no U.S. 5G subscriber figures have yet been divulged, and some of the main players have come under fire for their patchy network footprints.
May 2019: Vodafone Concentrates on Its Core Markets
International groups streamlining their operational footprints and concentrating on their core markets has also been a recurring theme.
May 2019 saw the UK's Vodafone Group announce the NZD3.4 billion ($2.2 billion) sale of Vodafone New Zealand to a consortium comprised of local investment firm Infratil and Canada's Brookfield Asset Management.
Interestingly, the NZ deal was completed on July 31–the same day that Vodafone sealed its takeover of four of Liberty Global's cable subsidiaries: UPC Ceska Republika, UPC Hungary, UPC Romania, and Germany-based Unitymedia. This EUR19.0 billion transaction—which was agreed upon way back in May 2018—bolsters Vodafone's European operations.
June 2019: 5G Auction Action in Germany
As 2019 approached its halfway point, we witnessed the conclusion of the year's biggest 5G spectrum auction, which took place in Germany.
After 52 days and 497 rounds of bidding, Germany's Federal Network Agency (FNA, known locally as the Bundesnetzagentur or BNetzA) announced the conclusion of its multi-band 5G spectrum auction, raising a total of EUR6.5 billion ($7.3 billion).
Telekom Deutschland was the highest bidder, paying EUR851.5 million for 2×20MHz of 2100MHz spectrum and EUR1.3 billion for 90MHz of 3.6GHz frequencies. Next up was UK-owned Vodafone, which acquired 2×20MHz of 2100MHz spectrum for EUR806.5 million and 90MHz of 3.6GHz frequencies for EUR1.1 billion.
Telefonica Deutschland bid EUR381.1 million for 2×10MHz (2100MHz) and EUR1.04 billion for 70MHz (3.6GHz). And newcomer Drillisch Netz, which is wholly owned by 1&1 Drillisch, spent EUR334.9 million on 2×10MHz of 2100MHz spectrum and EUR735.2 million on 50MHz of 3.6GHz frequencies.
The coverage obligations for the license winners include a requirement to supply speeds of a minimum of 100Mbps to at least 98% of households in each state by the end of 2022, as well as all federal highways, as well as major roads and railways.
More 2019 headlines are coming on Thursday—stay tuned.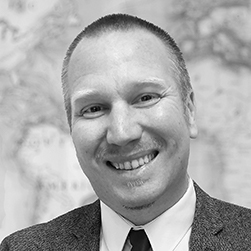 Tom Leins is a Senior Research Analyst for TeleGeography's GlobalComms Database. Based out of the company's UK office, he also contributes to the company's daily CommsUpdate newsletter, which includes his popular weekly MVNO Monday round-up. MVNO industry aside, Tom has developed a strong specialization in the U.S., Latin America, and the Caribbean, tracking mergers and acquisitions, spectrum auctions, regulatory developments, market opportunities, and growth trends.