We've been celebrating the launch of our beautiful new CommsUpdate site by taking a closer look at the year's major global developments—the highs, the lows, the mergers, the auctions. All of it.
One thing is certain: there was more than enough telecom news to go around in 2019. If you haven't had a chance to peruse our wrap-up of January-June 2019, click here and have a read. Keep scrolling to take in the biggest news from the back half of the year.
July 2019: U.S. Mobile Giants Make Moves to Merge
In an effort to push through their long-running merger–which was first agreed upon back in April 2018–T-Mobile U.S. and Sprint entered into a "consent decree" with the U.S. Department of Justice in July 2019, bringing the deal one step closer to completion.
Running in parallel, the cellcos sealed a wide-ranging agreement with satellite TV giant DISH Network, which will see them divest Sprint's pre-paid businesses (including Boost Mobile and Virgin Mobile) alongside 800MHz spectrum assets, for a total of $5 billion. For its part, DISH has promised to build a 5G network that will comprise 15,000 cell sites and cover 70% of the U.S. population by June 2023.
Understandably, the transactions with DISH are contingent on the successful closing of T-Mobile's merger with Sprint. Despite securing Federal Communications Commission and DoJ approval, however, as of December 2019 the merger had yet to close, due to an ongoing legal challenge spearheaded by a group of state attorneys general, led by New York.
The trial commenced on December 9 and is expected to last around two weeks, by which point the mobile giants will finally know their fate.
August 2019: Telenor Takes Over DNA Finland
Regional consolidation came to the fore once again in August 2019.
Norway's Telenor Group completed its acquisition of a 54% stake in Finnish quad-play operator DNA Finland in a cash deal valued at EUR1.5 billion ($1.7 billion).
Telenor Group President and CEO Sigve Brekke commented: "As a strong challenger in Finland's mobile market, DNA complements our operations in the Nordic region, and I am looking forward to welcoming our DNA colleagues to the Telenor family."
September 2019: Vodafone, OFT Sign Strategic Partner Deal for Third Omani MNO
In September 2019, Vodafone Group announced the signing of a strategic partnership agreement with Oman Future Telecommunications as part of the UK telco's Partner Markets program.
The OFT consortium, which is led by Itqan Tech Development, secured the Sultanate's third mobile network operator license in October 2017 after the tender process was canceled. Under the 15-year non-equity agreement, Vodafone and OFT will work together to roll out a new mobile network and develop new services using the Vodafone brand in Oman. The development of the new network was expected to commence immediately with a commercial launch planned for the second half of 2020. When it goes live, the newcomer will compete with incumbent operators Omantel and Ooredoo.
October 2019: Chinese Trio Launch Commercial 5G Services
The launch of 5G mobile technology in the world's largest mobile market was always going to make a big splash, and on October 31, China Mobile, China Telecom, and China Unicom confirmed that they had staged synchronized 5G launches.
Each player activated their network in 50 cities from launch, including the likes of Beijing, Shanghai, Guangzhou, Shenzhen, Hangzhou, Nanjing, Tianjin, Wuhan, Jinan, and Zhengzhou.
Each player activated their network in 50 cities from launch, including the likes of Beijing, Shanghai, Guangzhou, Shenzhen, Hangzhou, Nanjing, Tianjin, Wuhan, Jinan, and Zhengzhou.
China Mobile noted that it had built more than 40,000 5G base transceiver stations (BTS) in 50 key cities and carried out 5G network construction in more than 300 cities across the country. China Unicom and China Telecom, meanwhile, shared construction of BTS in 24 cities.
Within the first three weeks of launch, the three cellcos had signed up a total of 870,000 5G subscribers between them, government officials later confirmed. That figure is expected to surge as network rollouts gather pace.
November 2019: Indian Govt Approves Two-Year Breather for Cellcos
Few markets have weathered the level of turmoil witnessed in India in recent years.
Since 2016, the aggressive promotional techniques employed by Jio–the mobile upstart newcomer owned by Indian billionaire Mukesh Ambani–have triggered a momentous price war, which has ultimately forced a number of its embattled rivals to merge or exit the market altogether.
With the telecom sector undeniably feeling the strain, in November 2019 the government approved a two-year moratorium on spectrum payments, providing relief of around INR420 billion ($5.9 billion) to the beleaguered industry. The cabinet greenlit the measure to defer collection of spectrum auction fees due from service providers in the 2020-2021 and 2021-2022 fiscal years.
December 2019: Bakcell Completes Purchase of Vodafone Ukraine
In a year characterized by big-money takeovers, it's no surprise that deals are still being struck as 2019 draws to a close.
On December 3, Azerbaijani mobile operator Bakcell–part of the Neqsol group–completed the $734 million takeover of Vodafone Ukraine from Russia's Mobile TeleSystems, as per an agreement signed on November 25.
Neqsol Holding–wholly owned by Nasib Hasanov–announced the completion of the 100% share purchase via financing from a group of international banks and institutional investors led by JP Morgan Securities and Raiffeisen Bank International.
Join us in 2020, as the new-and-improved CommsUpdate will continue to deliver major global telecom news directly to your inbox. From 5G launches and spectrum auctions to mergers and acquisitions, the CommsUpdate team has it covered.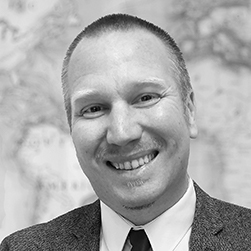 Tom Leins is a Senior Research Analyst for TeleGeography's GlobalComms Database. Based out of the company's UK office, he also contributes to the company's daily CommsUpdate newsletter, which includes his popular weekly MVNO Monday round-up. MVNO industry aside, Tom has developed a strong specialization in the U.S., Latin America, and the Caribbean, tracking mergers and acquisitions, spectrum auctions, regulatory developments, market opportunities, and growth trends.