The Caribbean telecom sector has long been the stomping ground of Digicel Group and Cable & Wireless Communications (CWC, now part of Liberty Latin America [LLA]). But recent years have seen fresh blood injected into a number of key markets in the region following an atypical wave of licensing activity.
Today we're charting the respective progress of three new players: ALIV in the Bahamas, Ozone Wireless in Barbados, and Caricel in Jamaica.
Which newcomer is beginning to thrive and which start-up is struggling to survive?
ALIV and Kicking in the Bahamas
Since launching in November 2016, ALIV—which is co-owned by Cable Bahamas Limited and the local government—has made an immediate splash in the Bahamas.
Former monopolist the Bahamas Telecommunications Company (BTC), a unit of Liberty Latin America, lost 60,300 subscribers in 2017, ceding 27.6 percent of the market to the newcomer by year-end. In March 2018 ALIV announced that its user base has reached the 100,000 milestone. Further BTC subscriber losses are anticipated as ALIV continues its island-wide network rollout.
Barbados Gets "Ozone Layer" from 4G Player
Barbados' newest mobile licensee Ozone Wireless launched commercial 4G LTE network services in July 2017, using 700MHz frequencies and sharing space on existing operators' cell towers.
The privately-owned newcomer–a holder of a mobile license since 2014–seeks to take on the island's established network operating duo of Digicel and Flow by promising "attractive data packages and flexible contracts with no long-term commitment."
While the cellco has not had the same impact as ALIV in the Bahamas, it's understood to be making slow but steady progress.
Controversial Caricel Forced to Walk the Plank
In May 2016 Jamaican firm Symbiote Investments agreed to pay $21 million (JMD2.65 billion) for a license authorizing it to become Jamaica's third mobile network operator, alongside incumbent operators Digicel and Flow.
The company unveiled plans to launch a 4G LTE network under the Caricel brand, beginning in Kingston. The license award generated plenty of controversy; in October 2017, anxious for a fresh start, Caricel's shareholders agreed to offload the unit to South Africa-based Involution Limited.
However, a new dawn seems increasingly unlikely. In March 2018, Minister of Science, Energy and Technology Andrew Wheatley informed the House of Representatives that he'd been advised by the Office of Utilities Regulation to revoke Caricel's license due to myriad factors, including the non-payment of fees.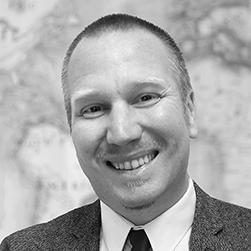 Tom Leins is a Senior Research Analyst for TeleGeography's GlobalComms Database. Based out of the company's UK office, he also contributes to the company's daily CommsUpdate newsletter, which includes his popular weekly MVNO Monday round-up. MVNO industry aside, Tom has developed a strong specialization in the U.S., Latin America, and the Caribbean, tracking mergers and acquisitions, spectrum auctions, regulatory developments, market opportunities, and growth trends.