Following the sale of its local operations on October 9, 2023, Amsterdam-based multinational telecom group VEON has completed its exit from Russia.
The unit was sold to a group of senior members of the Russian business PJSC VimpelCom (Beeline Russia) management team, led by PJSC VimpelCom CEO Alexander Torbakhov.
VEON Group CEO Kaan Terzioglu commented: "The closing of the sale and the completion of our exit from Russia allow us to fully focus our energy on the way forward, meeting the growing demand in our markets—Pakistan, Ukraine, Bangladesh, Kazakhstan, Uzbekistan, and Kyrgyzstan—with our digital operator strategy. I am pleased to note that we are now in a much stronger position to deliver our strategic priorities."
As previously announced, the transaction doesn't provide for any buy-back arrangements and signifies a complete exit from the Russian market for VEON.
The transaction signifies a complete exit from the Russian market for VEON.
According to the operator, the move will enable it to deliver higher growth and operate with a lower leverage and ample liquidity as it concentrates on six high-potential emerging markets.
Sale Details
VEON first announced its intention to exit Russia on November 24, 2022, when it entered into an agreement to sell PJSC VimpelCom—which represented more than half of group revenues—to senior members of the Russian management team via a special purpose acquisition vehicle, Kopernik-Invest 3.
Under the agreement, initially targeting a sale completion date of June 1, 2023, VEON would receive a total consideration of RUB130 billion ($2.15 billion). This sum was expected to be paid primarily by PJSC VimpelCom taking on and discharging certain VEON Holdings (Netherlands) debt, thus significantly deleveraging VEON's balance sheet.
VEON could also benefit from a potential subsequent sale of Beeline Russia at a higher valuation, for a period of 30 months following closing.
The transaction was subject to customary closing conditions, including receipt of requisite regulatory approvals, licenses from relevant government authorities, and consent from VEON creditors.
Financial Highlights
VEON Annual Results, 2017-2022
| | | | | | | |
| --- | --- | --- | --- | --- | --- | --- |
| $ million | 2017 | 2018 | 2019 | 2020 | 2021 | 2022 |
| Total Revenue | 9,474 | 9,086 | 8,863 | 7,970 | 8,111 | 6,848 |
| Operating Expenses | 7,968 | 8,515 | 6,914 | 7,334 | 6,529 | 6,014 |
| Operating Profit | 1,506 | 571 | 1,949 | 636 | 1,582 | 834 |
| Net Profit | -482 | 588 | 706 | -348 | 674 | -549 |
| EBITDA | 3,587 | 3,273 | 3,703 | 3,453 | 3,470 | 3,030 |
| EBITDA Margin | 37.9% | 36.0% | 41.8% | 43.3% | 42.8% | 44.2% |
| CAPEX | 1,791 | 1,934 | 1,773 | 2,383 | 2,744 | 1,416 |
| CAPEX as a % of Revenue | 18.9% | 21.3% | 20.0% | 29.9% | 33.8% | 20.7% |
Results exclude VEON's Russian operations from Q4-22 onward. Source: TeleGeography's GlobalComms Database


On February 8, 2023, VEON announced the Russian Government Commission for Control over Foreign Investments' conditional approval for the sale, also confirming that the Federal Antimonopoly Service had authorized the transaction.
Earlier, the head of Russia's Ministry of Digital Development, Communications & Mass Media, Maksut Shadayev, stated that government permission was conditional on PJSC VimpelCom buying back at least 90% of VEON bonds previously acquired by Russian investors.
On April 15, 2023, VEON received a license from the U.S. Office of Foreign Assets Control to sell PJSC VimpelCom, while VEON also received permissions from authorities in the UK and Bermuda to complete the transaction. EU approval was not required.
On May 30, 2023, VEON stated that it had entered the final stage of sale completion by submitting all requisite documentation for the cancellation of its Eurobonds held by PJSC VimpelCom—a non-cash transaction necessary for the Russian exit.
On September 13, 2023, VEON disclosed final amendments to the sale agreement. It was noted that the entire consideration for the sale would be satisfied by transferring the VEON Holdings Bonds acquired by PJSC VimpelCom to a wholly owned subsidiary of VEON Holdings, which will hold such notes until their cancellation or maturity, while U.S. and other regulatory approvals had been obtained for the transfer of approximately 95% of the bonds.
VEON finally closed the sale on October 9, 2023.
Six Remaining Markets
Russia was VEON's largest single operation. Nevertheless, the group, which is listed on the U.S. NASDAQ and Euronext Amsterdam stock exchanges, still has nearly 156 million mobile and fixed broadband subscriptions across its six subsidiaries.
156 Million Mobile Subscriptions
VEON Continuing Operations, June 2023
Country
Company

Mobile

Fixed Broadband

Subscriptions
Market Share
Subscriptions
Market Share
Bangladesh
Banglalink
39,129,771
21%
Pakistan
Jazz
71,334,141
37%
Ukraine
Kyivstar
24,133,549
50%
1,107,541
16%
Uzbekistan
Unitel (Beeline)
8,615,040
26%
6,000
0%
Kazakhstan
KaR-Tel (Beeline)
10,773,334
43%
658,028
23%
Kyrgyzstan
Sky Mobile (Beeline)
1,912,313
26%
Source: TeleGeography's GlobalComms Database

The largest of its remaining markets is Pakistan, where its subsidiary Jazz claimed more than 71.3 million mobile subscriptions as of mid-2023. Next largest are Banglalink in Bangladesh and Ukraine's Kyivstar, with 39.1 million and 24.1 million mobile subscriptions, respectively, at the same date.
The group is 47.85%-owned by Luxembourg-based investment group LetterOne via its wholly owned unit Letterone Core Investments. A total of 43.84% is in free float and the remaining 8.31% is held by Netherlands-based Stichting Administratiekantoor Mobile Telecommunications Investor.
For FY 2022, VEON's total revenues amounted to $3.755 billion, down 2.4% in reported currency terms but up 14.0% in local currency, with annual service revenues of $3.60 billion (down 2.4% reported/up 13.9% local currency). FY22 EBITDA reached $1.743 billion (down 5.3% reported/up 12.6% local currency).
Full-year CAPEX of $832 million was 2.9% higher than in 2021, with CAPEX intensity up 1.1 percentage points as the company continued to invest in 4G network expansion.
Following Russia's invasion of Ukraine in February 2022 and the subsequent imposition of international sanctions on certain Russian companies and individuals, VEON moved to distance itself from two indirect shareholders, Mikhail Fridman and Petr Aven, who were the subject of sanctions. It stressed that VEON itself was not the subject of any sanctions.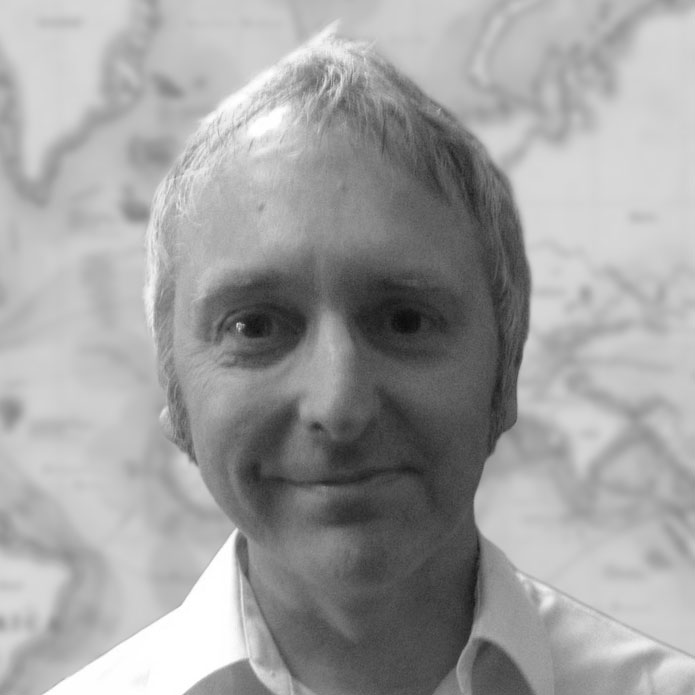 Pete Bell is a Research Analyst for TeleGeography's GlobalComms Database and also contributes to the daily CommsUpdate newsletter. He has a particular interest in wireless broadband and was responsible for TeleGeography's 4G Research Service until it was integrated into GlobalComms.