TeleGeography's GlobalComms Database includes comprehensive coverage of the world's major telecom markets.
But we also profile some of the smallest principalities, republics, and territories in the world.
This month we focus our attention on Melanesia, the sub-region of Oceania that encompasses the independent island nations of Papua New Guinea, Fiji, Solomon Islands, and Vanuatu, as well as the French special collectivity of New Caledonia.
Papua New Guinea: Digicel Dominance Dented?
Papua New Guinea is home to the second-largest population in the Oceania region, behind only Australia. As of June 30, Papua New Guinea had a mobile population penetration rate of only 42 percent.
This is far below the 101 percent average for the Asia-Pacific region, meaning that the market remains underdeveloped.
Digicel, which entered the Papua New Guinea market a full decade after Pacific Mobile Communications (PMC, since renamed bmobile-Vodafone), currently dominates the sector with more than three-quarters of all customers. It seems set to face a significant challenge in the near future, following the projected merger between local fixed line incumbent Telikom PNG and bmobile-Vodafone. The deal was granted approval by Papua New Guinea's Independent Consumer and Competition Commission in August 2017, but has yet to formally close.
Fiji: Fiber Optic Frenzy
The dominant player in Fiji, meanwhile, is Amalgamated Telecom Holdings (ATH), a holding company that owns PSTN operator Telecom Fiji Limited, international provider FINTEL and 51 percent of mobile market leader Vodafone Fiji.
While the group has attracted headlines for its regional mergers and acquisitions in recent years, it continues to boost its domestic network capabilities too. It's aiming to complete the rollout of its broadband next generation network by the end of 2017. It claims this network will include coverage of more than 70 percent of Viti Levu (the largest island in the Republic of Fiji), which includes the nation's capital of Suva and a large majority of Fiji's population.
Solomon Islands: Cable Complications
In June 2017 the Solomon Islands' government and the newly-established Solomon Islands Submarine Cable Company signed a memorandum of understanding with Huawei International for the deployment of the Solomon Islands Submarine Cable linking the South Pacific nation to the rest of the world.
Under the turnkey contract, Huawei will deploy a 3,400 km fiber optic cable from Sydney to Honiara, comprising two optical fiber pairs with potential capacity of 2.5Tbps, in addition to a 600km domestic network linking Noro in the Western Province and Auki (Malaita Province) with Honiara.
The planned system, expected to be ready for service in early 2019, also includes a Branching Unit for possible use by another regional operator. However, the deployment was complicated two months later when it was reported that the Australian government was considering an option to withhold issuing a landing permit, on account of Huawei's involvement with the cable.
Vanuatu: Takeover for Telecom
The aforementioned ATH increased its regional presence further in March 2017 when it announced the completion of its $28 million buyout of Telecom Vanuatu Limited. The Fijian firm secured the purchase of 100 percent of the telco from Mauritius Telecom's MT International Ventures investment vehicle.
Outside of its extensive telecom interests in Fiji, ATH also owns Amalgamated Telecom Holdings Kiribati Limited (ATHKL). ATHKL was previously known as Telecom Services Kiribati Ltd, which it acquired in May 2015 while a long-running deal to acquire BlueSky Samoa, AST Telecom (BlueSky American Samoa), BlueSky Cook Islands, and MVNO BlueSky New Zealand from Spain-based Amper has yet to fully conclude.
New Caledonia: Spectrum Supremacy
Finally, the cellular market in New Caledonia is home to just one player, state-owned Office des Postes et Telecommunications de Nouvelle-Caledonie (OPT-NC), which also acts as the industry regulator and is the incumbent fixed-line operator.
Despite the lack of competition, New Caledonia is well served in terms of both network coverage and technological developments, and OPT-NC claimed 82 percent population coverage via its 800MHz/1800MHz/2600MHz LTE networks.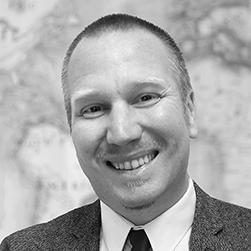 Tom Leins is a Senior Research Analyst for TeleGeography's GlobalComms Database. Based out of the company's UK office, he also contributes to the company's daily CommsUpdate newsletter, which includes his popular weekly MVNO Monday round-up. MVNO industry aside, Tom has developed a strong specialization in the U.S., Latin America, and the Caribbean, tracking mergers and acquisitions, spectrum auctions, regulatory developments, market opportunities, and growth trends.