While used international bandwidth has significantly increased in Africa in recent years, the region has been plagued by submarine cable faults.
Here's a look at eight new cables planned to help reduce the impact of these faults and increase supply.
PEACE Cable
This East Coast cable is planned to be completed by the end of 2022.
PEACE Mediterranean segment, which landed in Marseille, Malta, Cyprus, and Egypt, entered service in March 2022.
The cable's original 12,000 kilometers was projected to span Pakistan to France, reaching countries down the east coast of Africa, the Middle East, and the Mediterranean. However, an expansion added Singapore to the planned route with an additional 9,500 kilometers of fiber.
View this cable on our Submarine Cable Map.
Equiano
This Google project is a private cable that will connect several countries along the West Coast of Africa. One end will start in Portugal and reach down to South Africa via Togo, Nigeria, St. Helena, and Namibia.
Expected service will begin by 2023, and additional landing points may be added later.
View this cable on our Submarine Cable Map.
2Africa
This consortium cable project, led by Meta, will encircle Africa with fiber. The first sections will begin service as soon as 2023.
The system will link 33 African, Asian, and European countries via 45,000 kilometers of cable.
Along with Meta, the consortium includes China Mobile, MTN, Orange, Saudi Telecom, Telecom Egypt, Vodafone, and WIOCC.
View this cable on our Submarine Cable Map.
Africa-1
This consortium cable is backed by E& (formerly Etisalat), G42, Mobily, Pakistan Telecommunications Company, and Telecom Egypt.
Anticipated RFS is 2023. It will connect France, Kenya, Pakistan, the U.A.E., and several African and Middle Eastern countries along its way.
View this cable on our Submarine Cable Map.
Raman
Google, Sparkle, and OmanTel plan to connect with the Blue Ramen cable connecting Djibouti and several Middle East countries (plus India) to the larger network and onward to Europe.
Estimates indicate the cable will be ready by 2024.
View this cable on our Submarine Cable Map.
Medusa Submarine Cable System
A private AFR-IX endeavor, this cable will connect the North African countries of Morocco, Algeria, Tunisia, and Egypt to their northern Mediterranean counterparts, specifically Spain, France, Italy, and Greece (plus Portugal).
The launch is planned for 2024 in the Western Med and 2025 in the Eastern Med.
View this cable on our Submarine Cable Map.
The India Europe Xpress (IEX)
This will be another access point connecting Djibouti to the Middle East and to India, Greece, and Italy.
Reliance Jio is spearheading this consortium, along with undisclosed partners, with announced service in 2024.
View this cable on our Submarine Cable Map.
SEA-ME-WE 6 (SMW6)
With 19,200 kilometers of cable spanning France to Singapore, this system will reach Africa by landing in Egypt and Djibouti.
The consortium responsible for this system plans to begin service in early 2025.
View this cable on our Submarine Cable Map.
Our Pricing Suite users read all about this and more in a recent Bandwidth Pricing Report. To get access, drop our team a line at sales@telegeography.com.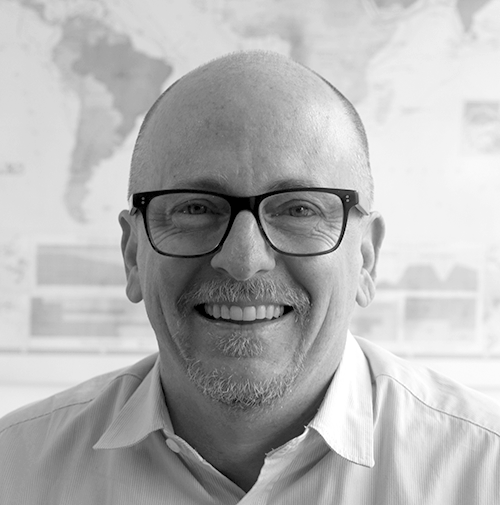 Patrick Christian is a Senior Research Manager with TeleGeography. He heads the Cloud and WAN Infrastructure research service. He also focuses on West African and European markets specializing in international bandwidth markets and internet infrastructure, WAN services, terrestrial and submarine cable systems, and international voice traffic analysis.