Telecom tycoon Patrick Drahi was born in Casablanca, Morocco in 1963, before moving to France as a teenager.
His cosmopolitan reputation precedes him. He currently holds Israeli, French, and Portuguese citizenship. A renowned art lover, his 2019 takeover of British auction house Sotheby's thrust him into the UK media spotlight.
Understandably, his recent £2.2 billion ($3.1 billion) acquisition of a 12.1% stake in British communications giant BT has only intensified scrutiny on the notoriously private Drahi.
Today, we review the deals that built his impressive telecom empire.
The Early Years
After working for a number of cable and satellite TV companies in France, Drahi co-founded two of his own in the south of France in the mid-1990s, namely Sud Cable Service (in 1994) and Mediareseaux (1995). The businesses did well enough to catch the eye of U.S. "cable cowboy" John Malone, who promptly negotiated a buyout.
As legend has it, Drahi asked to be paid in UPC shares and moved to Geneva to work for UPC. Just before the dot-com bubble burst he sold his UPC shares for EUR40 million and left the company.
As legend has it, Drahi asked to be paid in UPC shares and moved to Geneva to work for UPC. Just before the dot-com bubble burst he sold his UPC shares for EUR40 million and left the company.
Altice Europe (known as Altice Group prior to June 2018) was founded in 2002 by Drahi and his associates Bruno Moineville and Armando Pereira. The company first appeared on TeleGeography's radar in November 2003 when Altice One purchased rival operator Coditel Brabant for EUR82 million. The deal saw Altice acquire Coditel's cable TV and broadband subscribers in Brussels and Luxembourg City.
The Coditel takeover set the tone for an acquisition-driven strategy that has seen Drahi make waves across Europe and beyond.
HOT Telecommunication Systems
Market: Israel
Current Stake: 100%
Takeover Date: Shares acquired between 2009 and 2011
Value: Unconfirmed
In May 2009, Bank Leumi sold its 15% stake in Israeli cableco HOT Telecommunication Systems to Drahi's Cool Holdings company in a deal valued at ILS381 million. The investor duly boosted his holding to just under 45% by end-2009. In December 2009, Drahi acquired Israeli iDEN operator MIRS Communications from Motorola Israel in a deal worth approximately $170 million. As with the HOT deal, the acquisition was carried out via Cool Holdings.
After boosting his 51.7% stake in HOT to 65% in June 2011, Drahi gained approval to merge MIRS with HOT in July 2011, effectively creating a full-service telecom operator capable of competing with its better-established Israeli rivals.
But the Israeli market remains crowded. HOT is currently the fourth-largest mobile operator and ISP. Understandably, Drahi is keen to grow the business via additional M&A activity, although an approach for larger rival Partner Communications was withdrawn early last year.
Altice Dominicana
Market: Dominican Republic
Current Stake: 100%
Takeover Date: March 2014 (Tricom); April 2014 (Orange Dominicana)
Value: $400 million (Tricom); $1.435 billion (Orange)
In 2H13 Orange Group appointed Morgan Stanley and Bank of America Merill Lynch as consultants to oversee a long-rumored sale of its wholly-owned Orange Dominicana unit. Despite the widespread competition, Orange agreed to sell its Dominican operation to Altice Group for EUR1.1 billion ($1.435 billion) in November 2013. The sale closed in April 2014.
Running in parallel, November 2013 also saw Altice agree to acquire the Dominican Republic-based Tricom in a $400 million deal. The Tricom takeover was completed in March 2014, giving Altice access to the telco's fixed-line and mobile assets.
Altice Dominicana was duly created in November 2017 via the merger of the two Dominican Republic-based telecoms businesses. Later that month, the newly consolidated business was put up for sale. The asking price is understood to be in the region of EUR3 billion.
That said, no further developments have been reported; the sale is no longer believed to be a priority for the group.
SFR
Market: France
Current Stake: 100%
Takeover Date: April 2014
Value: EUR13.5 billion
In April 2014 Altice—already the majority owner of domestic broadband provider Numericable—struck a takeover deal with entertainment conglomerate Vivendi for its wholly-owned SFR unit. Under the terms of the deal, Altice agreed to pay Vivendi EUR13.5 billion in cash. Vivendi would take a 20% stake in the newly formed company, which would be 60% owned by Altice and 20% publicly listed in Paris.
The SFR/Numericable merger was finalized in November 2014, creating the country's second-largest broadband provider by subscribers at that time; the SFR banner was subsequently adopted for all operations in May 2016. Today, Altice France, as it is now known, is wholly owned by Altice Europe (100% of capital and voting rights).
PT Portugal (MEO)
Current Stake: 100%
Takeover Date: June 2015
Value: EUR7.4 billion
Unwilling to rest on its laurels, Altice quickly formulated a plan to enter another major European market: Portugal. With the ink barely dry on the disastrous 2013 merger agreement between Brazilian group Oi and Portugal Telecom, in 2014 Altice found itself jostling for control of the Portuguese assets.
The fallout from the botched Oi-PT deal was so chaotic that CEO Zeinal Bava—the architect of the elaborate tie-up and the CEO of the enlarged company—resigned in October 2014 and PT Portugal was immediately up for grabs.
Events unfolded quickly. By December 2014 Altice had beaten out interest from a number of private equity firms and international telcos, emerging as the leading contender for PT Portugal.
Altice was happy to appease European Commission (EC) regulators, and offload its existing Portuguese businesses, Cabovisao and Onitelecom, in order to secure the prize. Sure enough, in June 2015 Altice completed the EUR7.4 billion, adding another major European player to its portfolio.
Altice USA
Current Stake: Majority stake; 67.2% prior to June 2018 spin-off
Takeover Date: December 2015 (Suddenlink); June 2016 (Cablevision)
Value: $9.1 billion (Suddenlink); $17.8 billion (Cablevision)
One of the group's most significant strategic shifts saw Altice enter the U.S. market via the dual acquisition of cable operators Suddenlink Communications and Cablevision Systems. First up, the $9.1 billion deal to acquire 70% of the share capital in Suddenlink closed in December 2015.
In September 2015 Altice entered into a second definitive agreement to acquire New York-based Cablevision, paying around $17.8 billion for the cableco. The transaction was completed in June 2016, whereupon the company was folded into Stateside holding company Altice USA, alongside Suddenlink.
The group went on to stage an initial public offering (IPO) for Altice USA in June 2017, raising a total of $2.15 billion via a share sale on the New York Stock Exchange (NYSE). In June 2018, Altice USA was spun off with a view to creating value and increasing transparency.
According to recent SEC filings, Altice USA is "majority-owned" by Patrick Drahi through Next Alt.
BT
Market: UK
Current Stake: 12.1%
Takeover Date: June 2021
Value: £2.2 billion ($3.1 billion)
In June 2021, newly formed holding company Altice UK announced the acquisition of a 12.1% stake in BT Group, thus becoming the largest shareholder in the UK-based operator. With the stake said to be worth around £2.2 billion ($3.1 billion), the prospect of a full takeover was quickly ruled out. A statement issued by Altice UK confirmed: "Altice UK has informed the BT Board that it does not intend to make a takeover offer for BT."
Industry observers are suspicious of Drahi's long-term motivations, however. The future spin-off of Openreach—BT's infrastructure division—is considered a strong possibility. While the pace of BT's fiber rollout remains sluggish when compared to deployments on the continent, Drahi is confident that his experience can speed up fiber availability and unleash the British telco's true value.
Indeed, it is worth noting that Altice has taken steps to monetize its fiber-optic assets in both France and Portugal. In March 2019, Altice announced the closing of the transaction to sell a 49.99% stake in its SFR FTTH unit, to a consortium led by OMERS Infrastructure and including Allianz Capital Partners and AXA Investment Managers-Real Assets. The stake sale was valued at EUR1.7 billion ($1.9 billion) based on a EUR3.4 billion equity value.
Subsequently, in December 2019, Altice confirmed that PT Portugal had followed suit, by signing an agreement with Morgan Stanley Infrastructure Partners to create a nationwide fiber wholesaler in Portugal. MEO agreed to sell a minority equity stake of 49.99% in a new company—Altice Portugal FTTH—based on an enterprise value of EUR4.63 billion ($5.15 billion).
If experience has taught us anything, it's that Drahi is a man with a plan. He has a knack for being in the right place at the right time, and—no matter how conciliatory his initial BT takeover appears—he's likely plotting his next move already.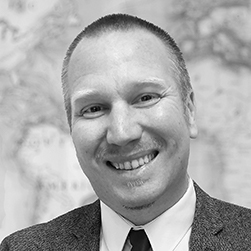 Tom Leins is a Senior Research Analyst for TeleGeography's GlobalComms Database. Based out of the company's UK office, he also contributes to the company's daily CommsUpdate newsletter, which includes his popular weekly MVNO Monday round-up. MVNO industry aside, Tom has developed a strong specialization in the U.S., Latin America, and the Caribbean, tracking mergers and acquisitions, spectrum auctions, regulatory developments, market opportunities, and growth trends.