Next week our own Alan Mauldin is teaming up with Ciena's Brian Lavallée for a live presentation and discussion on satellites and sub cables.
You know how it works. We'll bring the data, you bring the questions. (And we'll all probably end up learning something new.)
To prep, here's some satellite scene-setting.
Traditional geosynchronous equatorial orbit (GEO) and mid-Earth orbit (MEO) satellites provide internet access to island nations that aren't connected to global network infrastructure via cables.
And several low-Earth orbit (LEO) satellite constellations have been announced; some already offer broadband network services around the world.
If you're wondering how new LEO satellite networks work with—or compete against—submarine networks, you might appreciate some of our earlier posts on this topic. (This post also provides some good background. Not to mention this piece.)
Beyond discussing this satellite/sub cable relationship, Alan and Brian will also cover:
Common myths associated with satellite networks as they pertain to submarine networks
The difference between LEO, GEO, and MEO satellites from a network performance perspective
How new LEO satellite networks compete with—or work alongside— the satellite networks of today and tomorrow
Jump over to our registration page to join this discussion live.
And if you can't join us on January 13 at 11:00 ET, worry not. Registrants will be able to catch a recording of this session. See you there.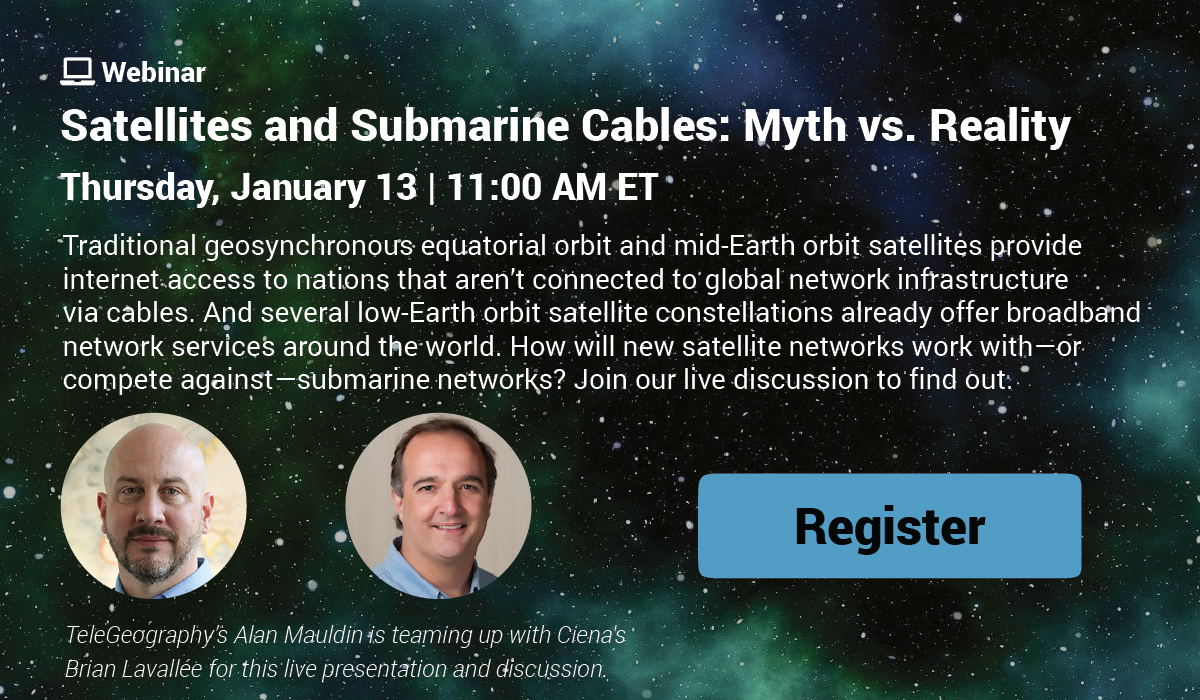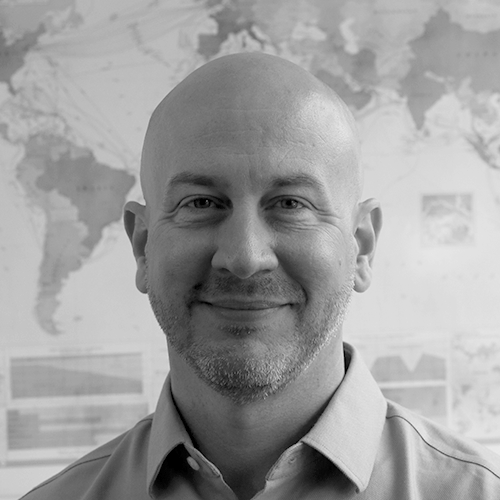 Alan Mauldin is a Research Director at TeleGeography. He manages the company's infrastructure research group, focusing primarily on submarine cables, terrestrial networks, international Internet infrastructure, and bandwidth demand modeling. He also advises clients with due diligence analysis, feasibility studies, and business plan development for projects around the world. Alan speaks frequently about the global network industry at a wide range of conferences, including PTC, Submarine Networks World, and SubOptic.