Following last month's Progress Report in which we examined key wireless newcomers, today we scrutinize would-be major players who are finalizing their launch plans.
DISH Network
Market: United States
Ownership: DISH Network Corporation (shares distributed via NASDAQ)
Prospective Launch Date: June 2022 (beta testing to begin in Las Vegas in late 2021)
The License
Charlie Ergen, co-founder and chairman of U.S. satellite TV giant DISH Network, has had his sights set on launching his own mobile network for the last 10+ years.
After several proposed partnerships and abandoned takeovers, DISH finally began accumulating its own spectrum licenses with a new 4G network rollout in mind.
After several proposed partnerships and abandoned takeovers, DISH finally began accumulating its own spectrum licenses with a new 4G network rollout in mind.
In 2014, the Federal Communications Commission's (FCC) Auction 96 spectrum sale—its first auction since 2008—provided DISH the opportunity it was looking for. The satellite firm paid $1.56 billion for all 176 concessions on offer.
Despite this new development, the company was in no hurry to roll out its network and participated in a number of other FCC auctions. Through these auctions, DISH snatched up spectrum in the AWS, 600MHz, and millimeter wave (mmWave) bands.
DISH's plans crystalized in July 2019 when it agreed to a $5 billion deal to acquire a combination of pre-paid businesses and 800MHz spectrum assets from Sprint Corp. This deal provided an avenue to create a fourth facilities-based provider and secure regulatory approval for the long-running merger between Sprint and T-Mobile US.
The Vendor
DISH has taken the unusual step of hiring multiple tech vendors to support its ambitious 5G rollout.
Notably, in September 2020, Nokia was selected to deploy its Standalone core software products on DISH's cloud-native 5G network.
This selection was finalized after months of joint testing as Nokia and DISH established "any cloud" capabilities in multiple cloud environments.
DISH previously inked 5G agreements with several different tech firms, including the likes of Fujitsu, Altiostar, and VMware. Qualcomm and Intel were added to this list in November 2020.
The Launch
The company began network construction on its first major market—Las Vegas, Nevada—during the second quarter of 2021. Consumer beta testing is expected to kick off in the fourth quarter of 2021, a slight delay to DISH's original timeline.
Per FCC documentation, DISH promised to deploy a 5G core network and infrastructure covering 20% of the population by June 14, 2022.
Coverage must be increased to 15,000 cell sites and 70% of the U.S. population by June 2023.
Safaricom Telecommunications Ethiopia
Market: Ethiopia
Ownership: Global Partnership for Ethiopia
Prospective Launch Date: 2022
The License
Ethiopia—home to one of the last mobile monopolies in Africa—has long offered a desirable expansion target for the continent's major players. After years of speculation that market liberalization was coming to Ethiopia, authorities finally kickstarted the much-anticipated licensing process in May 2020 when the Ethiopian Communications Authority (ECA) issued a request for expressions of interest for two new telecom licenses.
In May 2021, the ECA and the Ministry of Finance named Global Partnership for Ethiopia (GPE)—a private consortium comprising Safaricom, Vodafone Group, Vodacom Group, CDC Group, and Sumitomo Corporation—as the winning bidder for one of the two nationwide concessions.
Of note: GPE itself is a Netherlands-based holding company.
Vodafamily Ethiopia Holding Company—a limited liability company owned 90% by Kenya's Safaricom and 10% by Vodacom International Limited of South Africa—holds the largest stake (61.9%) in GPE, while Japan's Sumitomo Corporation owns 27.2%, and UK government-owned CDC Group holds the remaining 10.9%.
Intriguingly, the second Ethiopian telecom license went unsold but could be retendered in the future.
The Vendor
No vendor partners have been announced to date, although TeleGeography notes that Nokia and Huawei have been chosen as the two technology partners to implement the rollout of Safaricom's 5G network in neighboring Kenya.
The Launch
In September 2021, Safaricom introduced an executive team, hand-picked to lead the Ethiopian business. The company expects to have an additional 1,000 staff members in place by June 2022.
Reportedly, Safaricom also intends to invest a staggering $8.5 billion in its operations during its first decade of service.
Reportedly, Safaricom also intends to invest a staggering $8.5 billion in its operations during its first decade of service.
As things stand, Safaricom is expected to commence commercial operations in 2022. Although the wireless population penetration rate remains extremely low in Ethiopia (53% as of June 2021), a second new player may soon receive a license with MTN Group's initial bid for the second license deemed too low.
As such, time is of the essence if Safaricom wants to capitalize on this unique opportunity.
Africell Angola
Market: Angola
Ownership: Lebanese-backed, UK-headquartered Africell Group
Prospective Launch Date: December 2021
The License
On July 6, 2020, Angola's Ministry of Telecommunications, Information Technology & Social Communication confirmed the government's selection of Africell Holding to receive the country's fourth Unified Global operating license.
The final contract with the government was signed on February 3, 2021.
The Vendor
In July 2021, Africell awarded Nokia a contract to deploy RAN and core network technologies in capital city Luanda. Nokia will deploy Single RAN across up to 700 sites supporting concurrent 2G, 3G, and 4G services, upgradeable to 5G via software updates alongside cloud-native core and IP technologies.
The Launch
Also in July 2021, Africell was granted tax and customs exemptions for eight years. In this contract, the Angolan telecom minister noted a program for covering urban and rural areas with a target of at least 60% coverage of urban areas within the eight-year period.
The newcomer is optimistic about launching commercial services by December 2021.
Africell has a strong pedigree in Africa and boasts successful operations in Gambia, Sierra Leone, and the Democratic Republic of Congo. However, the company's unit in Uganda has proven to be less successful than its peers and Africell Uganda will shut down on October 7, 2021, due to financial constraints and the economic impact of the COVID-19 pandemic.
Rock Mobile
Market: Jamaica
Ownership: Rock Capital Partners Limited
Prospective Launch Date: May 2022
The License
In May 2021, Jamaican Minister of Science, Energy, and Technology Daryl Vaz announced that locally owned Rock Mobile of Rock Capital Partners Limited had been selected to become the country's third mobile operator.
Rock Capital Partners Limited was registered in Jamaica in June 2017 and is owned by Bruce Bowen—the former head of Scotiabank Jamaica—and his wife, Suzanne Fernando-Bowen.
The Vendor
No vendor partners have been announced to date, although the government's tight rollout schedule suggests that an announcement is imminent.
The Launch
Rock Mobile is obliged to launch commercial operations within twelve months of the receipt of its license (i.e. by May 2022).
Further, the license specifies the provision of 95% population coverage, and the company should be "fully operational" within two years.
The vacant 700MHz concession awarded to Rock Mobile comprises a 2×10MHz block of 4G-suitable spectrum and will be valid for 15 years. Rock Mobile will replace ill-fated former 700MHz licensee Caricel, which operated between 2016 and 2020 before it faded into debt-wracked obscurity.
Nowo
Market: Portugal
Ownership: Grupo MASMOVIL
Prospective Launch Date: Unknown
The License
In January 2021, Spanish telecom firm Grupo MASMOVIL was identified as the buyer of three blocks of 1800MHz spectrum in the first stage of an auction held by the National Communications Authority (ANACOM).
According to Spanish press reports, MASMOVIL took part in the auction via its Portuguese cable/MVNO subsidiary, Nowo.
As per the regulator's data, the winning bidder paid €18.117 million ($22.012 million) for each of the three blocks on offer, for a total commitment of €54.351 million.
MASMOVIL, which is renowned for its acquisition-driven strategy in Spain, acquired an initial 49.99% stake in Nowo in November 2019 and raised its shareholding in the Portuguese cableco to 100% one year later.
The Vendor
While no vendor partners have been announced thus far, TeleGeography notes that May 2021 saw MASMOVIL award Ericsson a contract to upgrade its core network with 5G Standalone technology.
This core network transformation project includes the deployment of the vendor's dual-mode 5G Core, Cloud Native Infrastructure, Cloud IMS, and 5G Managed Services solutions.
The Launch
Going forward, sources close to MASMOVIL have suggested that it intends to roll out a 4G network initially covering Lisbon, Porto, and the Algarve.
It remains unclear, however, whether MASMOVIL is also participating in the slow-moving and ultra-secretive Portuguese 5G auction.
It remains unclear, however, whether MASMOVIL is also participating in the slow-moving and ultra-secretive Portuguese 5G auction. The 5G sale, which comprises sought-after spectrum in the 700MHz, 2100MHz, 2.6GHz, and 3.6GHz bands, commenced on January 14, 2021, and has yet to conclude, despite a whopping 160 days of bidding.
Regardless, MASMOVIL's experiences in Spain have proven it more than capable of taking the fight to the telecom establishment and disrupting the status quo.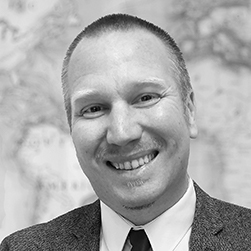 Tom Leins is a Senior Research Analyst for TeleGeography's GlobalComms Database. Based out of the company's UK office, he also contributes to the company's daily CommsUpdate newsletter, which includes his popular weekly MVNO Monday round-up. MVNO industry aside, Tom has developed a strong specialization in the U.S., Latin America, and the Caribbean, tracking mergers and acquisitions, spectrum auctions, regulatory developments, market opportunities, and growth trends.